Humans of Ancient Faith is a series of mini-interviews designed to introduce you to the many wonderful human beings who make this ministry possible. We asked the same 5 questions in each interview, and let the interviewee choose a sixth question. Today's guest is illustrator Nicholas Malara.
++++++++++++++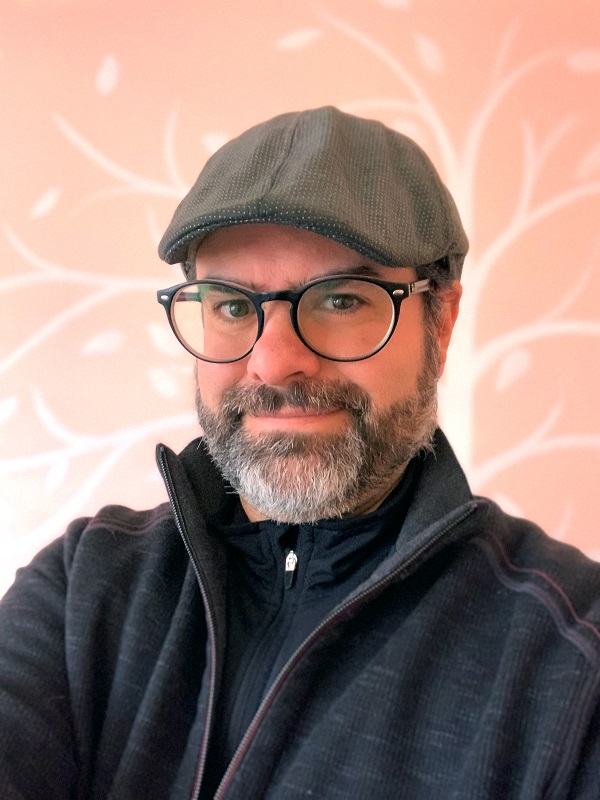 If you were named for your defining characteristic, what word or phrase would be your name?
Productive.
What is your earliest specifically Orthodox memory?
My first service was Vespers at St. Andrew's in Buena Vista CO. The large icon behind the altar of the Theotokos (Orans). Her outstretched arms seem to be saying "welcome home" to me.
What's your favorite story about your patron saint?
St. Nicholas, the story when he punched-out Arius.
What's the title of a conference Ancient Faith has not yet hosted that you would absolutely attend?
"AF Creatives Meet-And-Greet-Blowout"
What's a book or movie that you'd highly recommend? What did you like about it?
Porco Rosso was the last movie I watched that caused my jaw to drop. It's been around for a while but I just recently watched it for the first time. I love animation, especially Miyazaki movies. If you like airplanes and animation, you'll love it.
What kinds of content would best serve pre-teen and teenage Orthodox readers?
I've received criticism about the idea of depicting Orthodox content, especially stories about the lives of Saints, in comic book and graphic novel formats. Some say that the medium is cheap and irreverent. For many parents, comics have a "trashy" stigma and the thought of Orthodox Saints being in them is disrespectful. I understand the point; however, graphic novels and comics are something older children enjoy reading. As a possible alternative, illustrated short stories and novellas could be appropriate. However, it seems like most Orthodox writers are focusing on adult non-fiction or young children's books. If authors are writing for this audience, I seem to be missing it. I guess I don't have a good answer!
About Nicholas Malara
Nicholas Malara grew up in Denver, Colorado, where he earned a bachelor of fine arts degree in illustration. Over the course of his twenty-year-long career, he has illustrated books (including Goodnight Jesus, Sasha and the Dragon, and upcoming release 101 Orthodox Saints), designed games, and created products of all kinds for children. Using his talents to serve the Kingdom of heaven is his greatest passion. He currently resides in Spokane, Washington, with his wife and two children.