Humans of Ancient Faith is a series of mini-interviews designed to introduce you to the many wonderful human beings who make this ministry possible. We asked the same 5 questions in each interview, and let the interviewee choose a sixth question. Today's guest is author Laura E. Wolfe.
++++++++++++++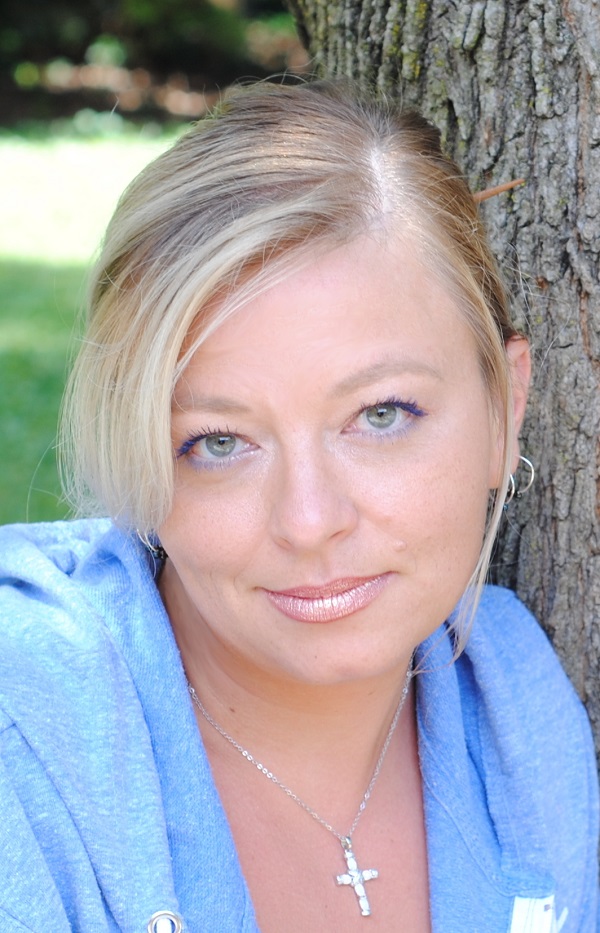 If you were named for your defining characteristic, what word or phrase would be your name?
The Outlier.  Or as Moana's Gramma put it, "I'm the village crazy lady.  That's my job."
What is your earliest specifically Orthodox memory?
After I read Russka by Edward Rutherford, my newly-chrismated cousin took me to the early morning English liturgy at St. Nicholas Greek Orthodox Cathedral in Bethlehem, PA.  My whole body remembers that experience— and I knew right away that the Lord was in that place.
What's your favorite story about your patron saint?
We don't know much about St. Laura of Cordoba, who is a pre-schism saint from Spain, except that she was boiled in oil.  I can't even say that without shuddering.  My experience of praying with her is that she is both quiet and courageous, and she radiates a sense of spiritual stamina.
What's the title of a conference Ancient Faith has not yet hosted that you would absolutely attend?
"Spiritual Warfare for an Enchanted World"— Suppose it doesn't need to be re-enchanted, because it was never disenchanted.  Now suppose that I mean that statement literally and not metaphorically.  Sounds like an exciting conference, no?
What's a book or movie that you'd highly recommend? What did you like about it?
I love to recommend books to people!  But I think you need to know someone first, in order to make a good connection.  There's a picture book called Larky Mavis, by Brock Cole, that I think does a good job of capturing what being around a holy fool might feel like — uncomfortable and exciting.  I'm also lately a big fan of The Ethics of Beauty, by Dr. Timothy Patitsas, because it's both very deep and very accessible.
What are you working on?
Writing-wise, I have several irons in the fire.  I'm in the middle of writing a book with a friend about being an Orthodox homeschooling family that uses the Charlotte Mason philosophy, and I'm also putting the finishing touches on a couple of different fiction manuscripts.  But it's also summer, so that means I'm pulling a lot of weeds out of my garden and observing my mer-children in their native habitat.
About Laura E. Wolfe
Laura E. Wolfe is the author of the beloved picture book Sasha and the Dragon (Ancient Faith Publishing, 2017) and the novella The Lion and the Saint. A wide-eyed nature lover her entire life, Laura has a Bachelor of Science degree in biology with a minor in philosophy, and she still thinks the best place to read a good novel is halfway up a tree. She and her family are members of St. Paul Antiochian Orthodox Church in Emmaus, Pennsylvania.