Humans of Ancient Faith is a series of mini-interviews designed to introduce you to the many wonderful human beings who make this ministry possible. We asked the same 5 questions in each interview, and let the interviewee choose a sixth question. Today's guest is Jorge Ostos, translator in our new Spanish-language division.
++++++++++++++
If you were named for your defining characteristic, what word or phrase would be your name?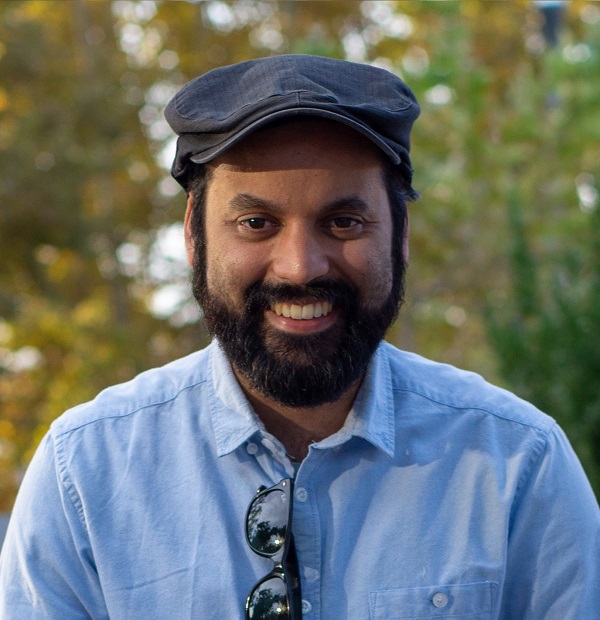 I think it would be something like "Musical".
What is your earliest specifically Orthodox memory?
It was when I visited an Orthodox church for the first time. When I entered it, although a bit nervous, I remember feeling myself entering home.
What's your favorite story about your patron saint?
It is the answer Saint George gave to the question asked by one of the emperor's dignitaries. The question was "What is Truth?", and the answer was "Christ Himself, Whom you persecuted, is Truth."
What's the title of a conference Ancient Faith has not yet hosted that you would absolutely attend?
"The Ancient Faith Films Conference"
What's a book or movie that you'd highly recommend? What did you like about it?
"The Elephant Man" a film by David Lynch (based on the life of Joseph Merrick). It's one of the most beautiful films I've seen in my life. Actually, I think it was the first film that made me cry, like a lot. The story is painful and tender.
What was the first Orthodox book you read?
The Aim of Christian Life: The Conversation of St Seraphim of Sarov with Nicholas Motovilov
About Jorge Ostos
I'm a writer and literary translator based in Argentina, and part of the Spanish-Language Division Team of Ancient Faith Ministries. Also, I am a composer and musician focused on music for film/video.
Sign up for the Spanish Division Team Newsletter here.

#HumansofAncientFaith