Humans of Ancient Faith is a series of mini-interviews designed to introduce you to the many wonderful human beings who make this ministry possible. We asked the same 5 questions in each interview, and let the interviewee choose a sixth question. Today's guest is Pres. Michelle Triant.
++++++++++++++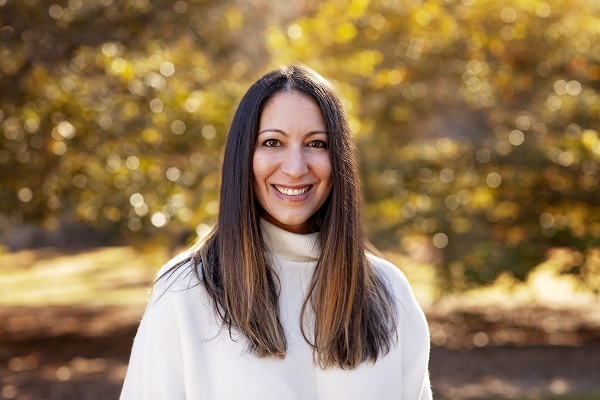 If you were named for your defining characteristic, what word or phrase would be your name?
Charismatic Stubborn Triant–You can call me Chari for short!
What is your earliest specifically Orthodox memory?
Though I distinctly remember getting in trouble often for fidgeting and talking, I also remember being mesmerized by the sermons of Fr. Jon Magoulias in Modesto, CA, from a very young age. I am still! And I cherish early memories of Holy Week with my YiaYia Penelope Simvoulakis.
What's your favorite story about your patron saint?
I don't really have a patron saint! My name in Greek is Emmanolia (after my Uncle Mike–Manoli–Simvoulakis), and my name day is Christmas Day.
What's the title of a conference Ancient Faith has not yet hosted that you would absolutely attend?
Women of Faith Moving Mountains in a Modern World
I'd love a women-empowerment conference that celebrates navigating motherhood, faith, careers, technology, etc.
What's a book or movie that you'd highly recommend? What did you like about it?
The Awakened Brain by Dr. Lisa Miller. This book comes out on August 17, 2021, and explores the science behind spirituality by a Columbia psychologist and bestselling author. It's a fast read, and there are meaningful aha! moments on every page.
What are you working on next?
A task-based deck for teenagers!
About Michelle Bonanno Triant
Michelle Bonanno Triant, author of Love at Lent (Ancient Faith Publishing, March 2021), is a presvytera, mom, writer, editor, and book publicist dedicated to the promotion of the health and wellness of Orthodox Christian families. She is an executive member of the Family Wellness Ministry of the Greek Orthodox Metropolis of San Francisco and is on the editorial team of Prez to Prez, a bi-monthly newsletter that encourages and supports presvyteres of the Holy Orthodox Church. Throughout her childhood and teens, she and her family were active in the Annunciation Greek Orthodox Church in Modesto, CA. Presvytera Michelle holds a Master of Arts degree in publishing and writing from Emerson College in Boston, MA, and Bachelor of Arts degrees in Theater and Communications from UC Berkeley. She is married to Rev. Father Daniel Triant, who serves as Proistamenos of Holy Trinity Greek Orthodox Church in Spokane, WA. Father Daniel and Presvytera Michelle are blessed with two daughters – Penelope and Mia.
#HumansofAncientFaith