Humans of Ancient Faith is a series of mini-interviews designed to introduce you to the many wonderful human beings who make this ministry possible. We asked the same 5 questions in each interview, and let the interviewee choose a sixth question. Today's guest is author Christine Rogers.
++++++++++++++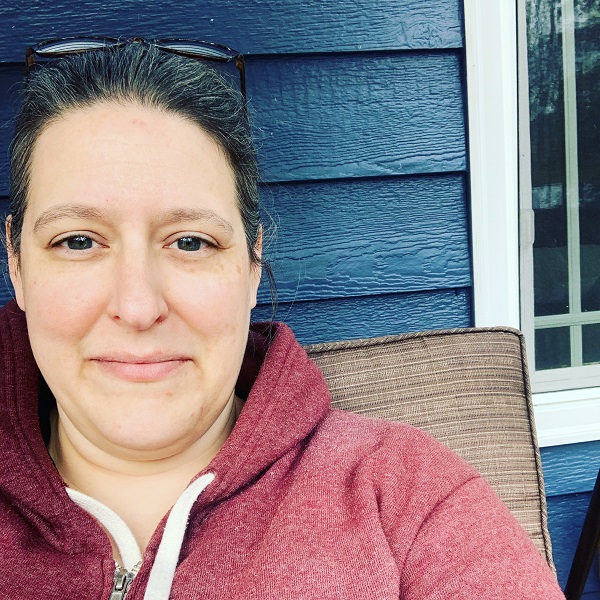 If you were named for your defining characteristic, what word or phrase would be your name?
People-loving!
What is your earliest specifically Orthodox memory?
I was chrismated when I was five, so I don't really remember life before I was Orthodox. One of my early childhood memories of the church is asking the priest why we say "I believe in one holy catholic and apostolic church" when we're Orthodox and not Catholic.
What's your favorite story about your patron saint?
St. Christina was a young woman of immense courage. I try to remember her courage when I struggle.
What's the title of a conference Ancient Faith has not yet hosted that you would absolutely attend?
AFCON 2022! I'm so excited to be there.
What's a book or movie that you'd highly recommend? What did you like about it?
I really love the book When Crickets Cry. It's really beautifully written, and you also learn things without realizing you're learning things.
What is your favorite liturgical moment?
The silent Great Entrance on Holy Saturday. It gives me chills every time.
About Christine Rogers
Christine Rogers is the extremely extroverted author of Spyridon's Shoes and The Lost Saint. She loves to write, bake, and be with people. She is a two time OCMC missionary to Kenya and a certified doula. She lives in Alaska with her husband and four children.