Humans of Ancient Faith is a series of mini-interviews designed to introduce you to the many wonderful human beings who make this ministry possible. We asked the same 5 questions in each interview, and let the interviewee choose a sixth question. Today's guest is Dn. Nicholas Kotar.
++++++++++++++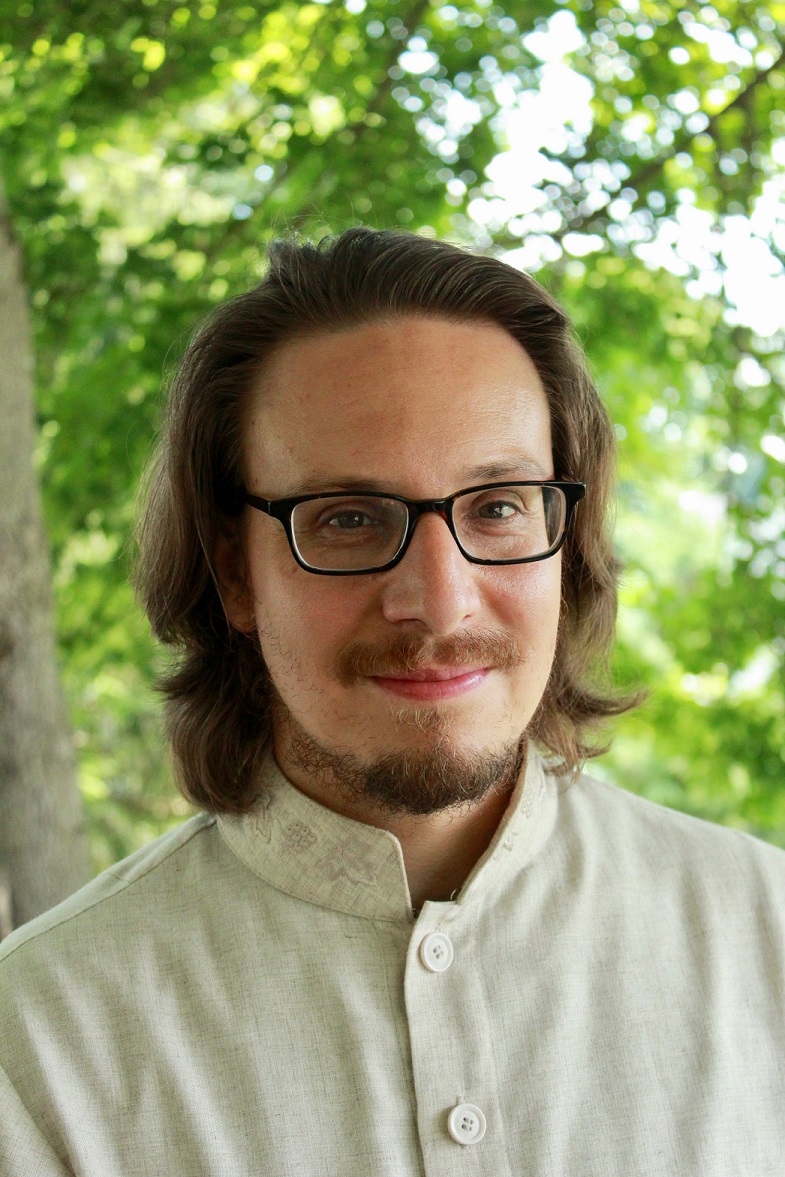 If you were named for your defining characteristic, what word or phrase would be your name?
One of my students recently said to me: "You seem to thrive in chaos". I think that phrase describes it perfectly. This is not something I'm necessarily happy about, mind you. But is it true? Well, the chaos part is certainly true…
What is your earliest specifically Orthodox memory?
Being in church on Pascha night. Lights and shouting and lots and lots of crazy lady hats.
What's your favorite story about your patron saint?
Here it is: https://nicholaskotar.com/2015/09/01/a-tale-of-the-tsar-and-a-sable/
What's the title of a conference Ancient Faith has not yet hosted that you would absolutely attend?
"An Ancient Faith Writers Retreat in the Swiss Alps"
What's a book or movie that you'd highly recommend? What did you like about it?
Stalker directed by Andrei Tarkovsky. It's like the essence of a Dostoyevsky novel expressed in visual media. I was shaken by it and couldn't get it out of my head for days. And yes, I think it did inspire me to try to live better.
What are some things you are curious about and why?
Dark matter, emergence, and how materialistic science tries to grapple with the metaphysical. I'm a little tired of the old, 19th century us versus them narrative about science, materialism, and religion. I think there's a lot that I don't know about all of them. I'd like to be open to the way scientists and materialists talk about the mystical, and I'd like to think deeply about how believers talk about physical, tangible realities. I think there's a conversation to be had here.
About Dn. Nicholas Kotar
Deacon Nicholas Kotar is a writer of epic fantasy inspired by Russian fairy tales, a freelance translator from Russian to English, the resident conductor of Holy Trinity Monastery and Seminary choir in Jordanville, NY, and a semi-professional vocalist. His one great regret in life is that he was not born in the nineteenth century in St. Petersburg, but he is doing everything he can to remedy that error.