Humans of Ancient Faith is a new series of mini-interviews designed to introduce you to the many wonderful human beings who make this ministry possible. We asked the same 5 questions in each interview, and let the interviewee choose a sixth question. Our first interview is with John Maddex, our CEO.
++++++++++++++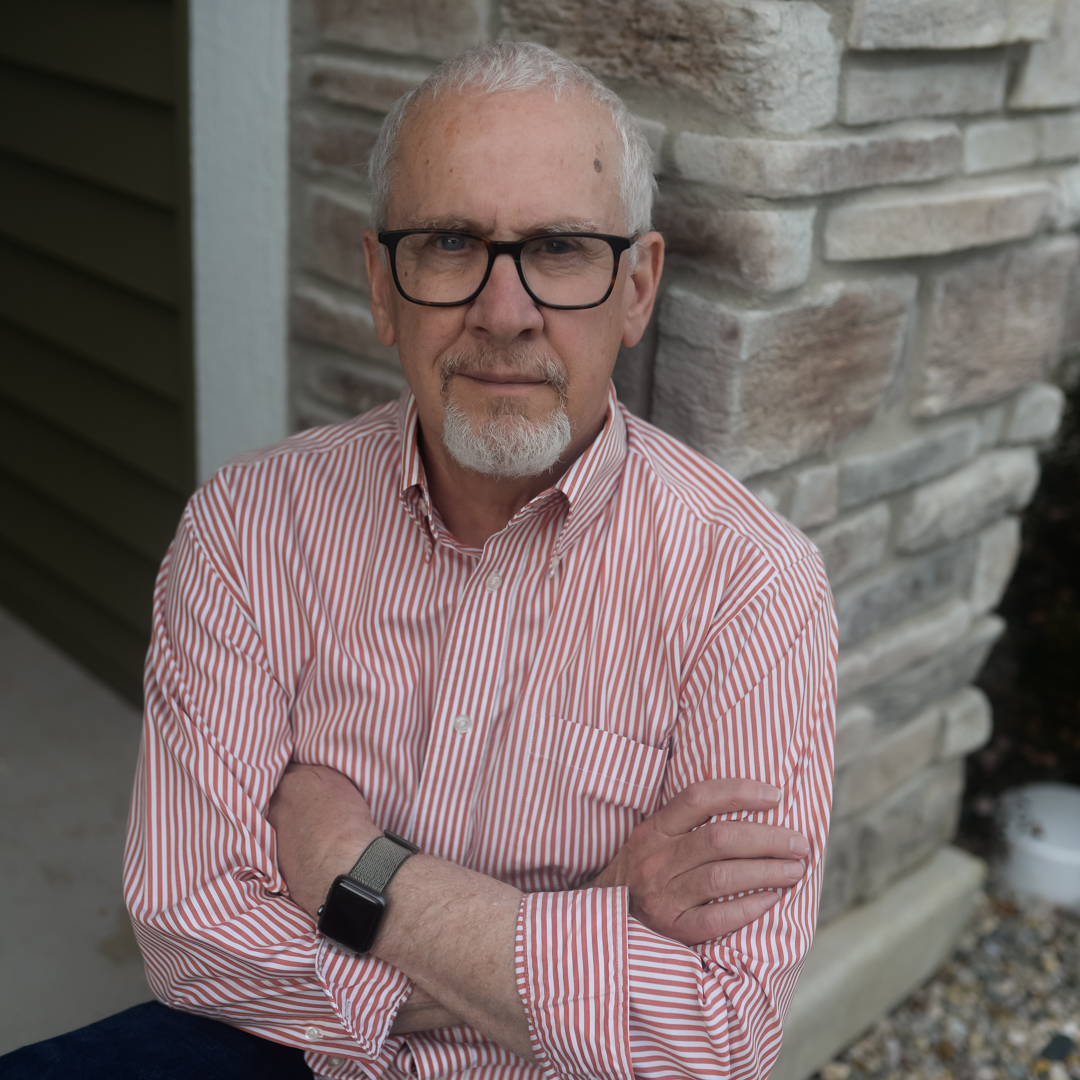 If you were named for your defining characteristic, what word or phrase would be your name?
"Old dog, new tricks." I'm 71, but I can't get enough of new technology and tools to reach more people for Christ.
What is your earliest specifically Orthodox memory?
We were living in Broadview Heights, Ohio, with our young family in the late 70s, and there was an Orthodox church around the corner from our home. We would drive by and say, "How odd. I wonder what goes on in there on Sunday mornings while we are in our Baptist church worshipping God?"
What's your favorite story about your patron saint?
He is St. John Chrysostom, so where does one start? I was attracted to him because he was known for his preaching. He was known as the "Golden Mouth" preacher, and in a brief moment of senility, I almost named Ancient Faith Radio "Golden Mouth Radio." Fortunately, my family saved the day and rescued the fledgling new ministry from its founder.
Having grown up as an evangelical, I was accustomed to long sermons and the high regard for the spoken word in church. While I no longer pine for one-hour sermons, I do appreciate those that are well prepared and thought-provoking. He also was known for his denunciation of abuse of authority by both ecclesiastical and political leaders. I think of that often in my leadership role at AFM.
What's the title of a conference Ancient Faith has not yet hosted that you would absolutely attend?
Oh wow. How about a conference for the leadership teams of the many Orthodox ministries where friendships and collaboration could be explored?
What's a book or movie that you'd highly recommend?
Jo Jo Rabbit (movie)
What did you like about it?
In comedic and innocent roles, Roman Griffin Davis (Jo Jo) and Archie Yates (Yorki) play a couple of children in Nazi Germany who are infatuated with Hitler's youth movement. They are sent to a youth camp where the rejects from Hitler's army are training them to be good Nazis. Jo Jo's mother (Scarlett Johansson) is hiding a young Jewish girl (Thomasin McKenzie) in her attic and is risking her life to keep her safe. I like how the movie shows the absurdity of the Nazi movement while giving us a glimpse of a fictional heroine who gave her life doing the right thing. There are some disturbing elements which are probably not suitable for younger children.
What is something in your lifetime that you were honored to participate in?
While serving as the station manager of Moody's flagship station in Chicago (WMBI), I was asked to represent the station and say a few words at the funeral of Thomas A. Dorsey, writer and composer of one of the most covered songs in the gospel song canon – "Take My Hand Precious Lord." It was at the Pilgrim Baptist Church on the South side of Chicago. I still have the printed program with my name in it (spelled wrong, but hey!).
About John Maddex
John Maddex is CEO of Ancient Faith Ministries, the publishing and radio outreach operating both Ancient Faith Radio and Ancient Faith Publishing. He has 40 years experience in broadcasting, having served at the Moody Bible Institute and Focus on the Family. He was responsible for Moody's 35 owned-and-operated radio stations for much of that time. John has served on the board of the Fellowship of St. James, which publishes Touchstone and Salvo magazines, as well as the National Religious Broadcasters. He and his wife Tonya live in Chesterton, Indiana, and have two adult children and eight grandchildren.
#HumansofAncientFaith