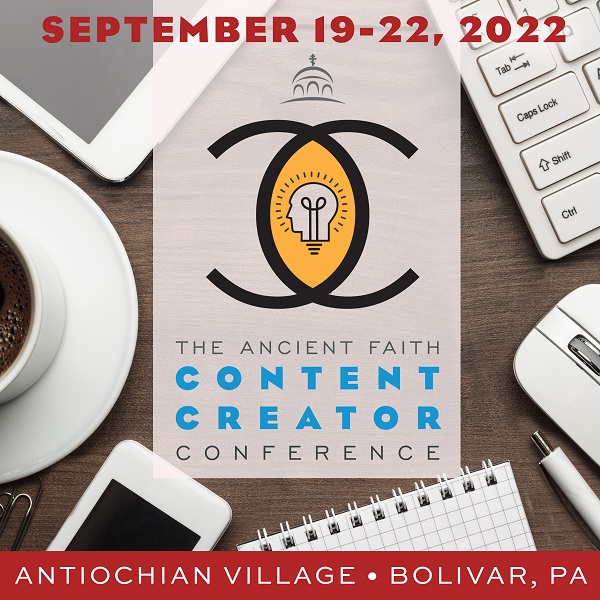 The Ancient Faith Content Creator Conference (AFCon) is back! And it's bigger and better than ever!
On September 19-22, 2022, we will once again be able to gather content creators together to network, learn, and be inspired. This conference is expanding in several ways over previous AFCons:
The conference will be two full days/three nights instead of one day/two nights.
We are inviting artists, designers, and illustrators to join us as well as writers and podcasters.
We are inviting a select group of Orthodox publishers to be on hand to meet you.
With two full days to fill, we are looking for great content to share with our creators. The field is wide open for any subject that is specific to Orthodox creators, whether it has to do with actual content, craft, mechanics, promotion, inspiration, or the creative life. The Call for Proposals gives further details.
Put on your thinking caps and bring us your very best!
Please note that we will notify all applicants of our selections once we have received all proposals and closed this call. The DEADLINE TO SUBMIT PROPOSALS is January 15, 2022.
DOWNLOAD THE CALL FOR PROPOSALS HERE!
SEE REGISTRATION INFORMATION HERE. Note that room and board for speakers will be covered by Ancient Faith. However, we recommend you register to hold your place. If you are selected to speak, we will issue a refund.