LIVE SHOWS: There are 4 live shows this week! Remember, you can hear our live shows on the Ancient Faith Radio app or on our website. During the show, call 1-855-AFRADIO (1-855-237-2346) with questions or comments. All programs are recorded. Listen to previous episodes at the links provided.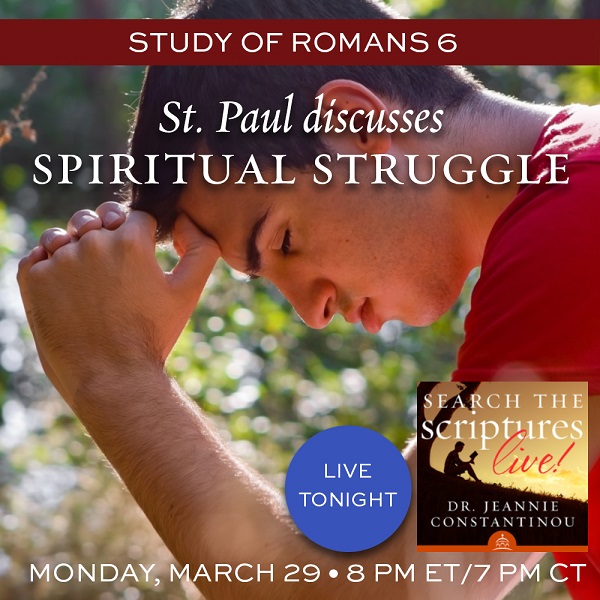 Join us tonight for Search the Scriptures LIVE! Having explained the grace we receive in the Mystery of Holy Illumination in Romans 6, St. Paul is nonetheless completely honest about the reality of Christian life and the continuous spiritual struggle required. He expresses the experience of all of us. Too often we do what we do not want to do, and what we actually want to do is not what we end up doing. Why is this the case and what can we do about it? Listen to prior episodes here.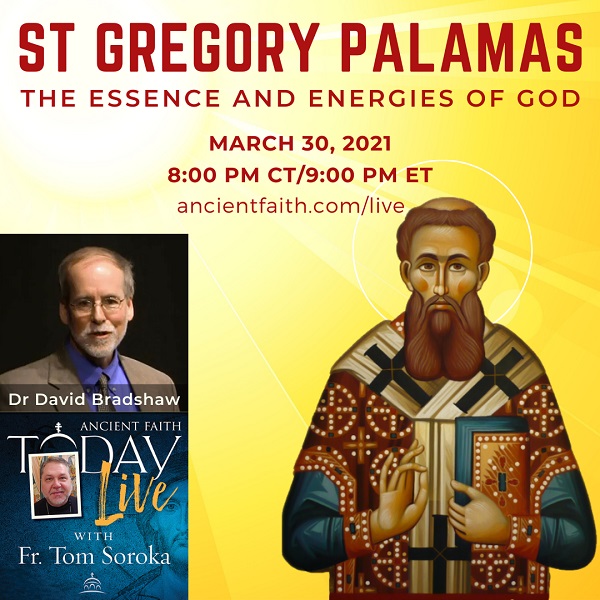 Fr. Thomas is joined by Orthodox writer and professor Dr. David Bradshaw to discuss the importance of St. Gregory Palamas. How does the energies/essence distinction affect our lives and our Orthodox theology? How can we both understand and experience this important teaching? Call in with your questions and comments. Listen to prior episodes here.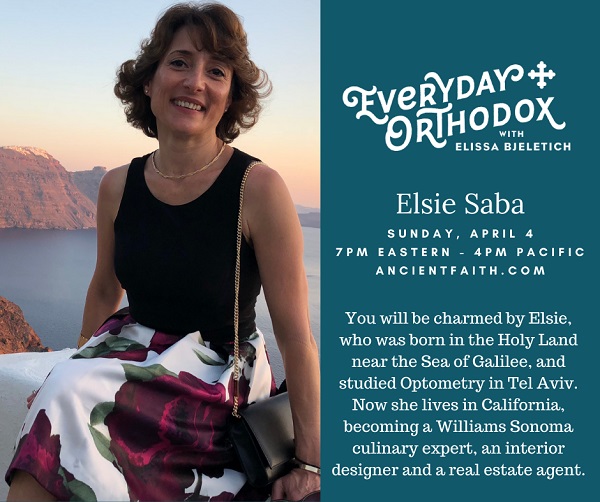 Meet Elsie Saba, live on Everyday Orthodox! Elsie was born in the Holy Land, near the Sea of Galilee, to a Palestinian father and a Greek mother. After studying optometry in Tel Aviv, she found her way to California! She's the mother of two and has worked as a culinary expert at Williams Sonoma, an interior designer, and a real estate agent. Listen to prior episodes here.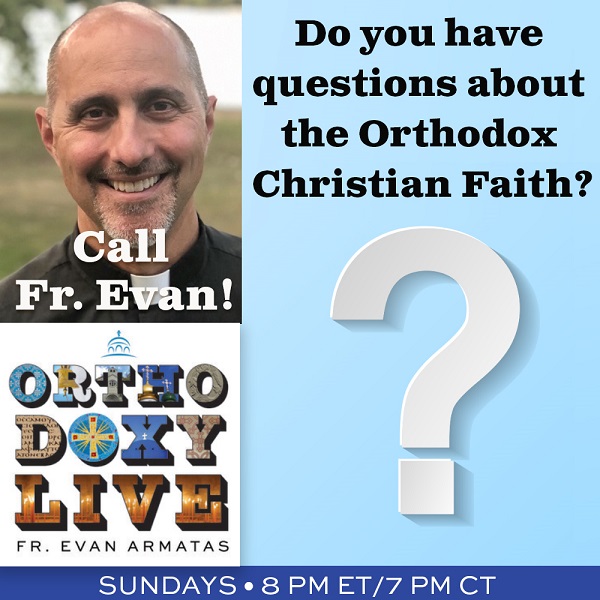 Orthodoxy Live with Fr. Evan Armatas offers listeners an opportunity to ask pointed questions about the Orthodox Church. Perfect for seekers, converts, and cradle Orthodox Christian alike, this program is your chance to ask the tough questions about the Orthodox faith. Fr. Evan is a great communicator and well versed in all aspects of Orthodox theology. Listen to previous episodes here.