LIVE SHOWS: There are 6 live shows this week! Remember, you can hear our live shows on the Ancient Faith Radio app or on our website. During the show, call 1-855-AFRADIO (1-855-237-2346) with questions or comments. All programs are recorded. Listen to previous episodes at the links provided.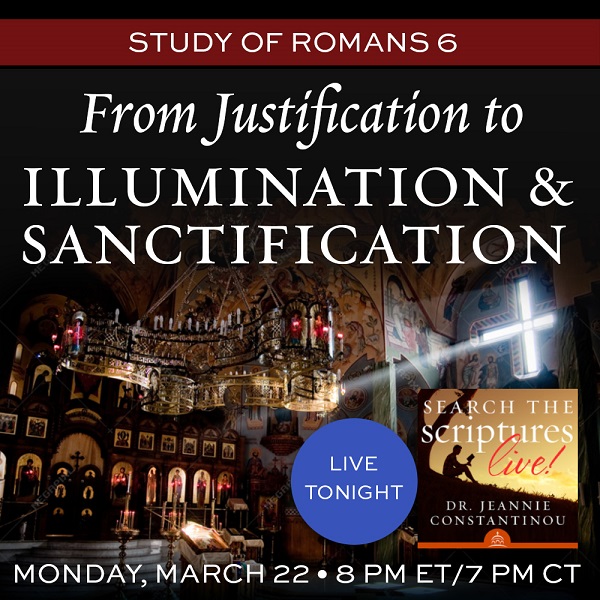 Having established that we are saved by Christ not the Law of Moses, justified because  we believe in him, Paul continues his careful exposition in Romans to explain the effects of this new reality. How does the salvation achieved by Christ for all humanity occur for an individual person? In Romans 6, Paul explains that "justification" marks only the beginning of the process of salvation.  After accepting Christ's justification we must continue by actively seeking  illumination and sanctification. Listen to prior episodes here.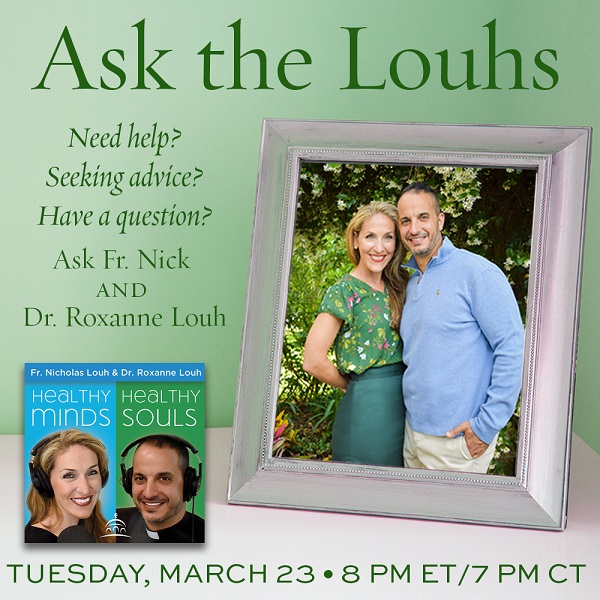 Do you have a question for the Louhs? Now is your chance to ask them about what's on your mind! Join Fr. Nick and Dr. Roxanne Tuesday evening for a new episode of Healthy Minds Healthy Souls titled "Ask the Louhs." It's going to be a GREAT show! Be sure to share it with friends and family. Listen to prior episodes here.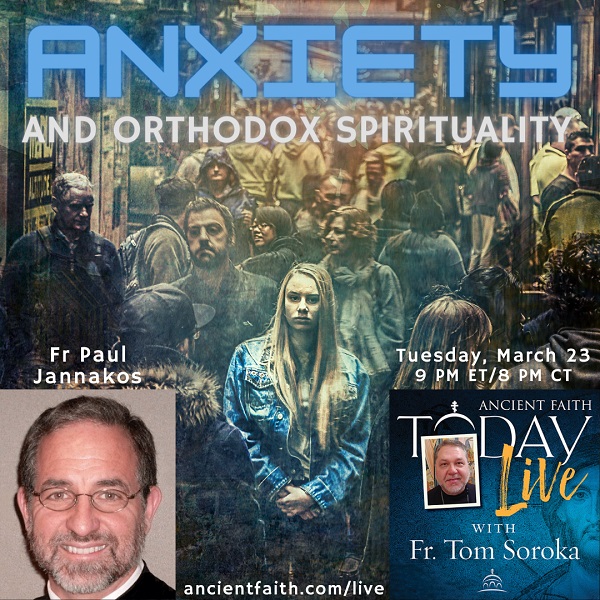 Fr. Thomas welcomes Fr. Paul Jannakos, a professional counselor and Orthodox priest, as they discuss the disturbing rise of anxiety and suicides during the pandemic, especially among teenagers. What solutions does Orthodox spirituality provide to help calm us? Call in with your questions and concerns! Listen to prior episodes here.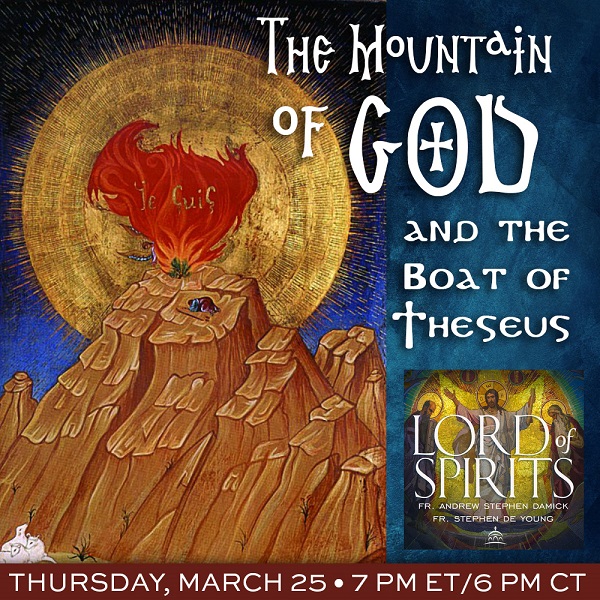 The Scriptures speak of what we might call spiritual places — sacred geography — the Mountain of God, Heaven, Paradise, the Underworld.  Are these imaginary places?  If not, how does one go there?  In this first of two episodes on sacred geography, Fr. Andrew Stephen Damick and Fr. Stephen De Young begin a fantastic voyage into another world. Listen to prior episodes here.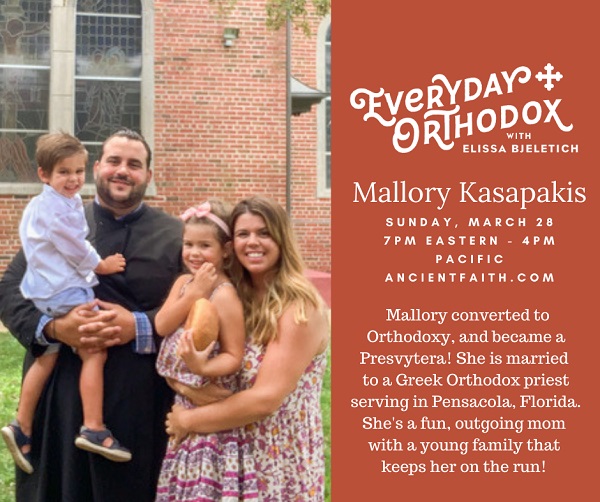 This week on Everyday Orthodox, get to know Presvytera Mallory Kasapakis! She converted to the faith and married a Greek priest. Now they're serving in Pensacola, Florida, and raising a sweet young family. Join us, and get to know this fun, outgoing, and very busy woman! Listen to prior episodes here.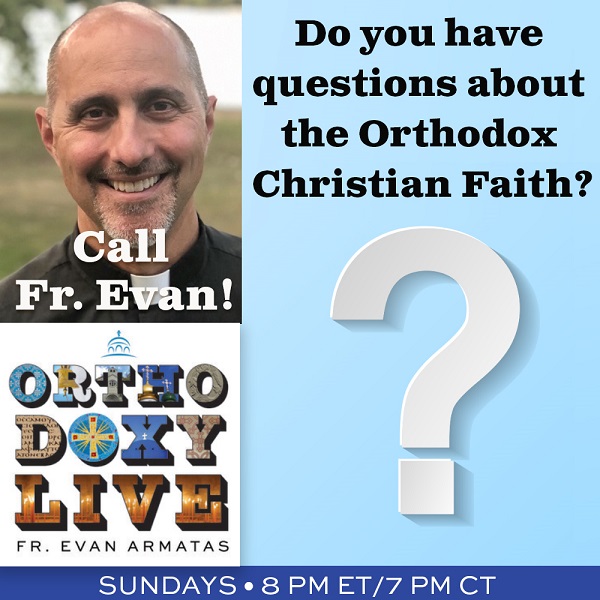 Orthodoxy Live with Fr. Evan Armatas offers listeners an opportunity to ask pointed questions about the Orthodox Church. Perfect for seekers, converts, and cradle Orthodox Christian alike, this program is your chance to ask the tough questions about the Orthodox faith. Fr. Evan is a great communicator and well versed in all aspects of Orthodox theology. Listen to previous episodes here.