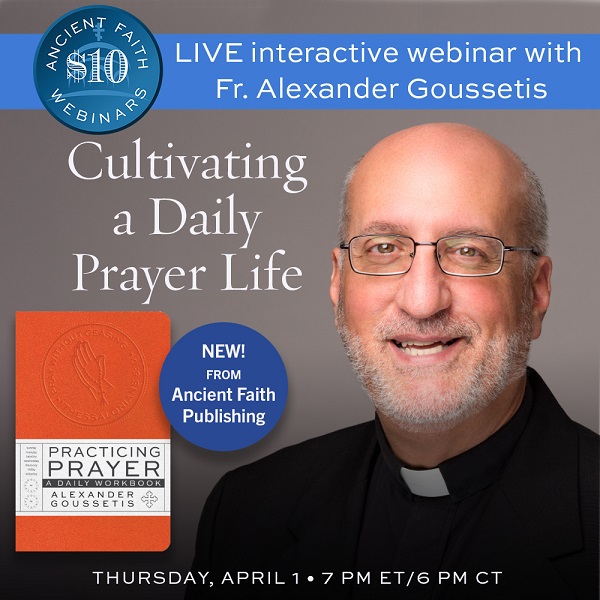 "What are practical steps in my daily walk with Christ?" The spiritual tools provided by the Orthodox Christian faith offer meaningful opportunities to grow in Christ. Fr. Alex Goussetis teaches practical methods of developing a daily prayer rule, building on insights from his new book Practicing Prayer, a workbook format that helps in shaping the traditions of the faith into our daily lives. REGISTER HERE.
LIVE SHOWS: There are 4 live shows this week! Remember, you can hear our live shows on the Ancient Faith Radio app or on our website. During the show, call 1-855-AFRADIO (1-855-237-2346) with questions or comments. All programs are recorded. Listen to previous episodes at the links provided.
Tonight on Search the Scriptures LIVE!, we will discuss Paul's explanation of baptism. Romans 6 is the most important passage in the New Testament for the Orthodox understanding of what baptism is and its role in the Christian life. Why does Paul discuss baptism at this point? What does it have to do with everything that came before – salvation by faith, Abraham and his faith, Adam and the fall? Listen to previous episodes here.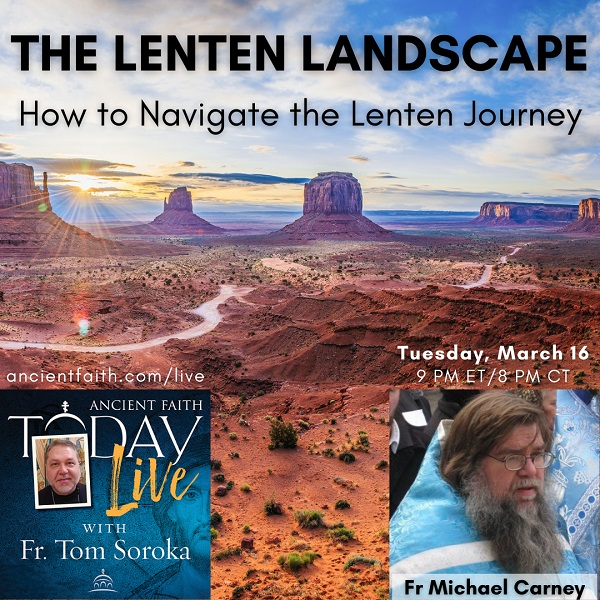 Fr. Thomas talks with Fr. Michael Carney as they discuss the purpose of the Great Lenten season and how to make the most of our Lenten journey. Listen to previous episodes here.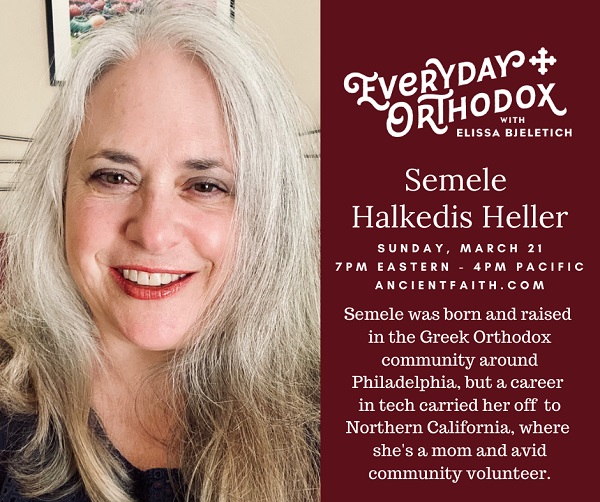 Semele Halkedis Heller was born and raised in the Philadelphia area, and is now living in Northern California. She was a project manager in tech, but left to be a stay-at-home mom to her three children. She serves on the board of directors of the National Youth Science Foundation, her local chapter of the Young Men's Service League, and her local Little League. In non-COVID times she spends a lot of time volunteering at her children's schools. Semele and her family attend Holy Cross Orthodox Church in Belmont, CA, where she taught Religious Ed for many years and served as the co-director of the Religious Ed program. She likes to joke that she's passed the church volunteering baton on to her husband, who converted to Orthodoxy after all their children were born, and now serves on the parish council. Listen to previous episodes here.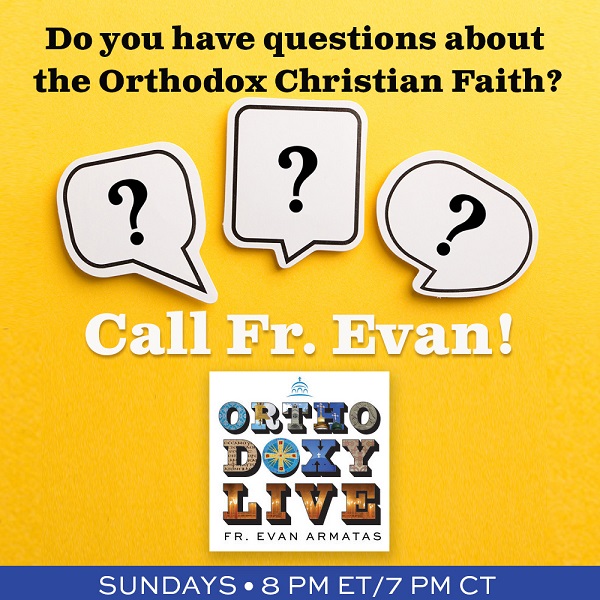 Orthodoxy Live with Fr. Evan Armatas offers listeners an opportunity to ask pointed questions about the Orthodox Church. Perfect for seekers, converts, and cradle Orthodox Christian alike, this program is your chance to ask the tough questions about the Orthodox faith. Fr. Evan is a great communicator and well versed in all aspects of Orthodox theology. Listen to previous episodes here.