LIVE SHOWS: There are 4 live shows this week! Remember, you can hear our live shows on the Ancient Faith Radio app or on our website. During the show, call 1-855-AFRADIO (1-855-237-2346) with questions or comments. All programs are recorded. Listen to previous episodes at the links provided.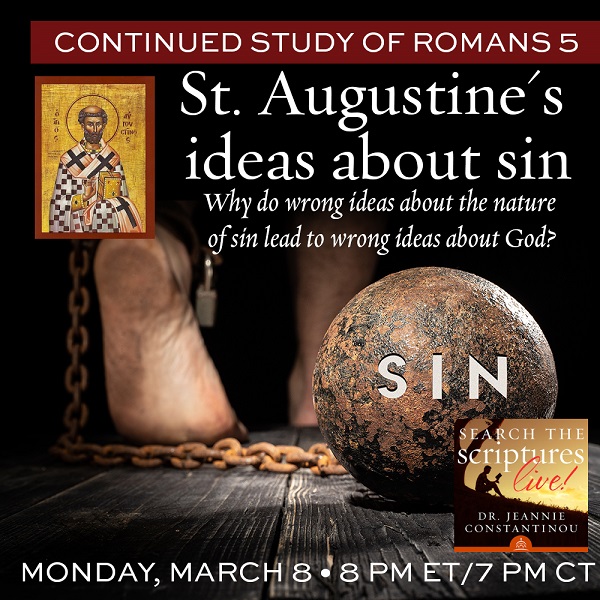 On Search the Scriptures LIVE! tonight, we will continue our discussion of Romans 5, especially St. Augustine's ideas about sin. His writings tremendously impacted what Western Christianity thought – and still believes – about sin and also about God. Why do wrong ideas about the nature of sin lead to wrong ideas about God? Join us tonight to find out. Listen to previous episodes here.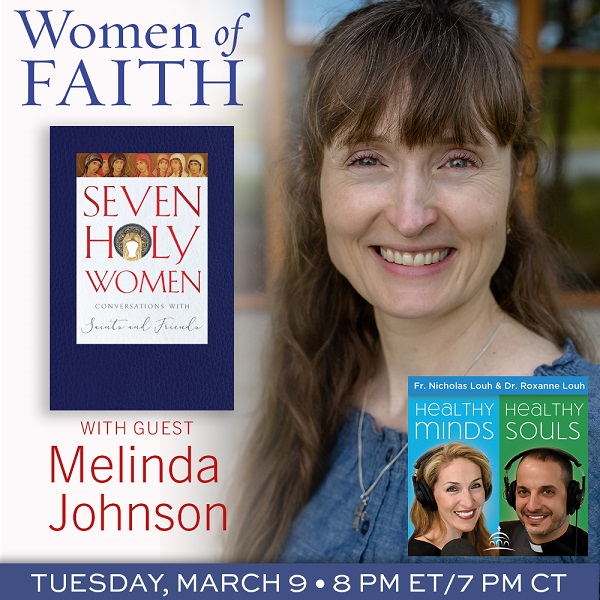 Join Fr. Nick and Dr. Roxanne with special guest Melinda Johnson this Tuesday, March 9th at 8:00 PM EST for a new episode of Healthy Minds Healthy Souls titled "Women of Faith." They'll talk about the recent book Seven Holy Women: Conversations with Saints and Friends, which was written by a group of Orthodox women writers. Listen to previous episodes here.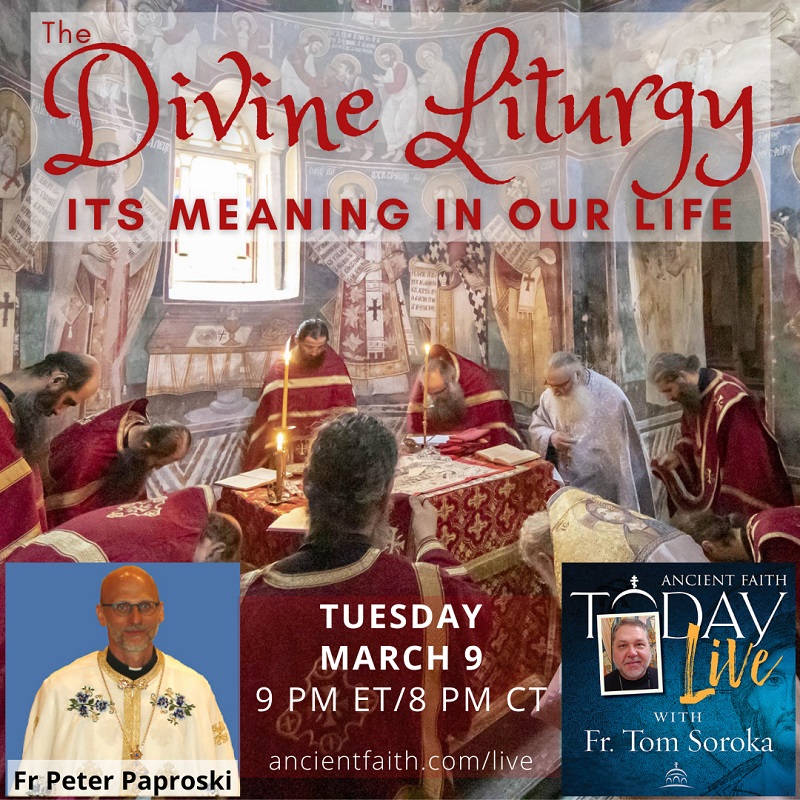 Fr. Thomas welcomes Fr. Peter Paproski to talk about the history of the Divine Liturgy and why it is the central act of worship and thanksgiving for Orthodox Christians. Listen to previous episodes here.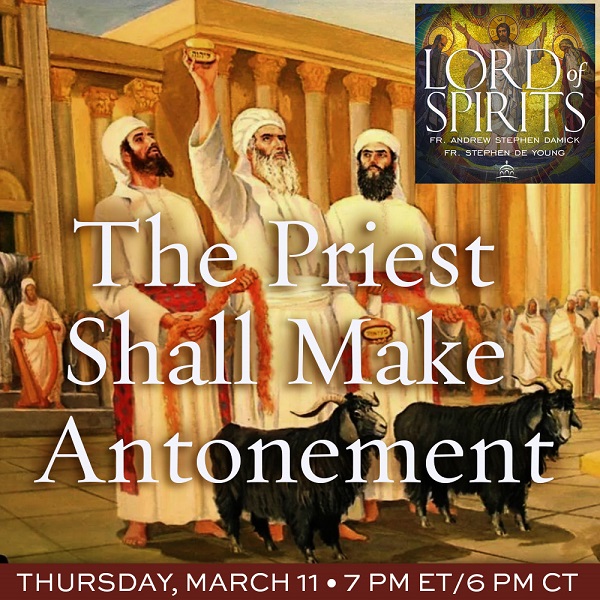 "Atonement" is a word invented for the translation of the Bible into English, because there was no good English word for the concept it describes. So what does it mean? People have atonement theories. Is atonement purely theoretical? Does it have anything to do with suffering or punishment? And who or what is atoned for? Fr. Stephen De Young and Fr. Andrew Stephen Damick finish their 3-part series on sacrifice. Listen to previous episodes here.