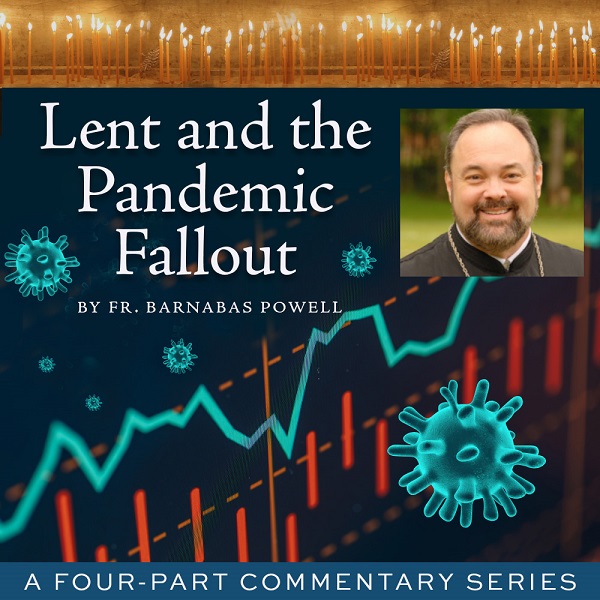 SPECIAL PROGRAM: In times past, prayer and fasting were seen as the needed response to times of plague and tumult. How might we find a good response to the pandemic in the spiritual practices of the coming Lenten season? Listen in to this special four-part series from Fr. Barnabas Powell on Lent and the Pandemic Fallout. Listen now.
LIVE SHOWS: There are 5 live shows this week! Remember, you can hear our live shows on the Ancient Faith Radio app or on our website. During the show, call 1-855-AFRADIO (1-855-237-2346) with questions or comments. All programs are recorded. Listen to previous episodes at the links provided.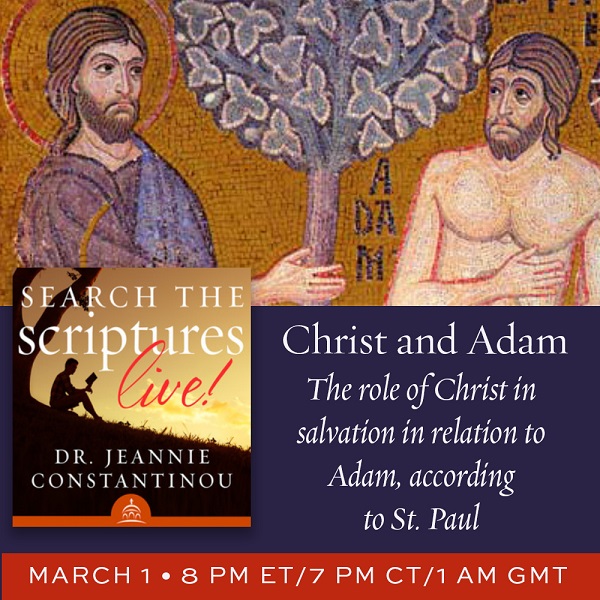 In Romans 5, Paul explains the role of Christ in salvation in relation to Adam. How can Christ be a "type" of Adam, since Adam sinned and Christ did not? Does this chapter support the interpretation of universal salvation? Since all "died in Adam," will all "live in Christ"? Western Christian understanding of sin and its effects on the human race was strongly influenced by Augustine's interpretation of Romans 5:12. From Augustine's faulty interpretation, the concept of "original sin" was born and took root in the West. How are Catholic and Protestant concepts of sin and salvation different from the Orthodox understanding? What do these different ideas of sin reveal about our different conceptions of God and His relationship to humanity? Listen to previous episodes here.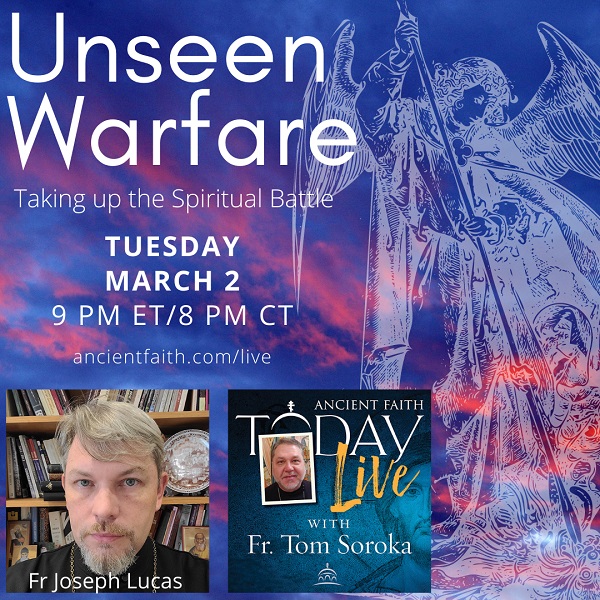 Fr. Thomas is joined by Fr. Joseph Lucas as they talk about the spiritual warfare that every Christian is called to undertake through the spiritual disciplines. Listen to previous episodes here.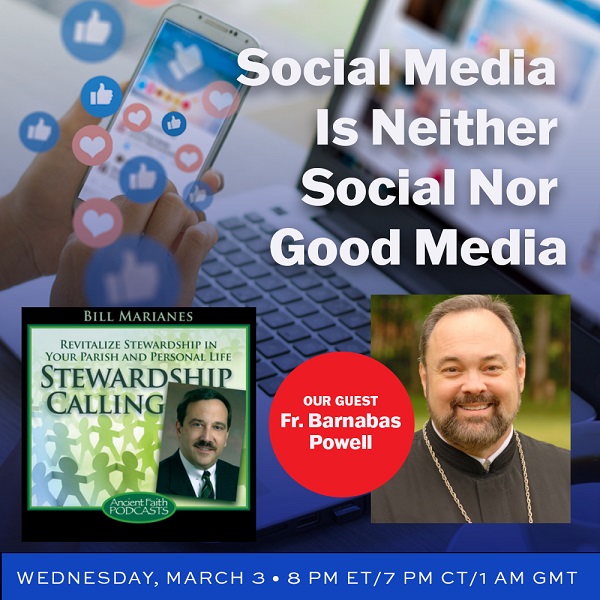 Many people are systematically allowing themselves and their children to become more depressed and addicted to dopamine through social media and smart phone use. These two, highly-addictive and codependent tools have been proven to magnify a sense of loneliness, inadequacy, despair, and helplessness as we are swept into an "attention economy." Church social media guru Fr. Barnabas Powell and Bill Marianes will review the data on social media dopamine addiction and discuss effective strategies you, your churches, and families can use as we explore how to use social media positively and focus on WWJD (What Would Jesus Do) with the power of social media. Listen to previous episodes here.
We'll be live on March 7 with Sarah Gingrich, an Orthodox mother of six living in Lancaster, PA. She is a contributing author of Darkness Is As Light, and co-author of the upcoming Lenten devotional for teen girls Letters For Pilgrimage. She is a soap-maker by trade, and when not working she enjoys beekeeping, hiking, sewing, painting, and gardening. Originally from Montana, she's lived in Canada, Costa Rica, and for six years in Puerto Montt, Chile as a missionary. The family worship at St. John Chrysostom Antiochian Orthodox Church in York, PA. Listen to previous episodes here.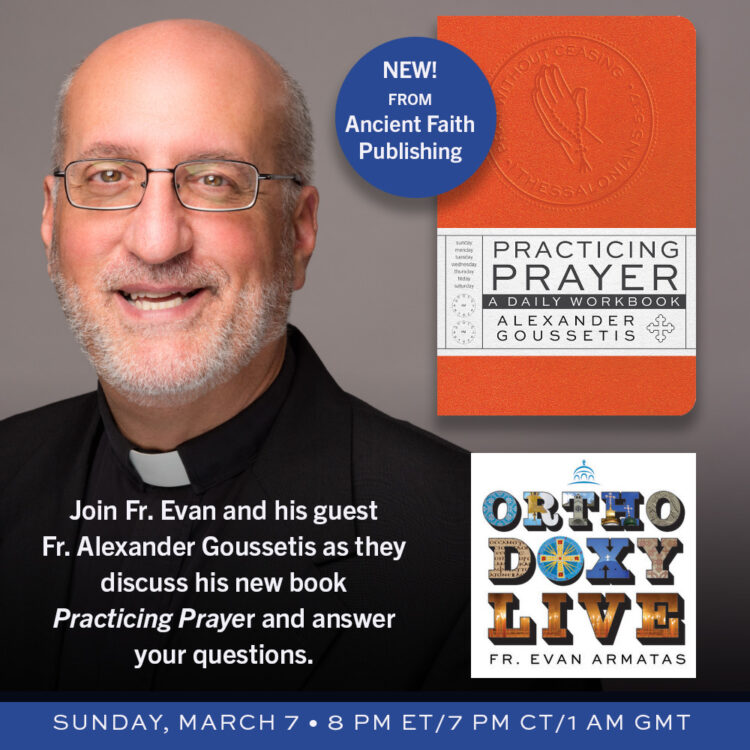 Join Fr. Evan for a conversation with Fr. Alexander Goussetis, director of the Center for Family Care of the Greek Orthodox Archdiocese and author of Practicing Prayer: A Daily Workbook, just released by Ancient Faith Publishing. They'll talk about building a prayerful life, and take questions from callers and email. Listen to previous episodes here.