LIVE SHOWS: There are 6 live shows this week! Remember, you can hear our live shows on the Ancient Faith Radio app or on our website. During the show, call 1-855-AFRADIO (1-855-237-2346) with questions or comments. All programs are recorded. Listen to previous episodes at the links provided.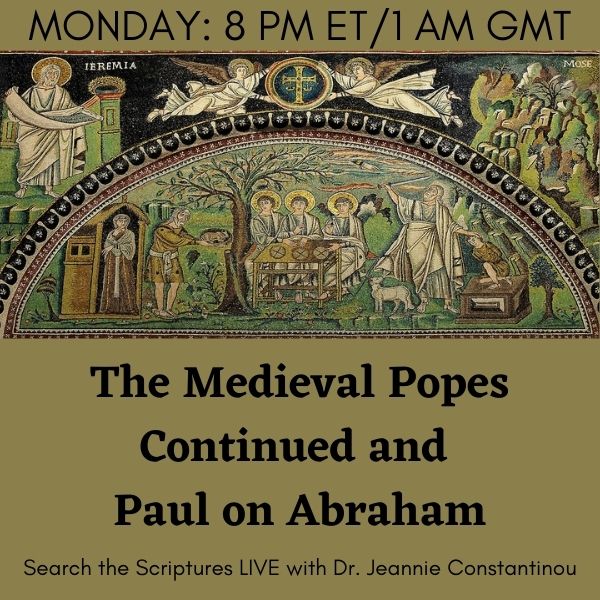 Tonight on Search the Scriptures LIVE! Dr. Jeannie wraps up her overview of the state of the Latin Church during the Middle Ages, especially the papacy. She will then turn her attention to Romans chapter 4 and St. Paul's brilliant and important insight about Abraham. Listen to previous episodes here.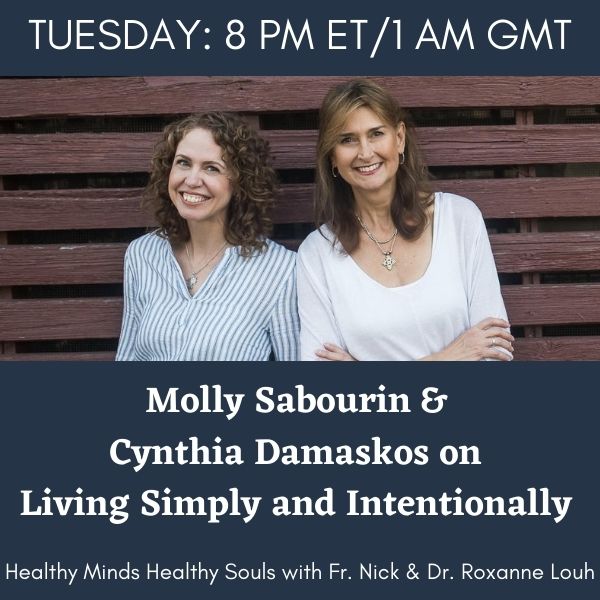 Does your life feel crowded, cluttered, and out of control? Join Fr. Nick and Dr. Roxanne for a fascinating conversation with Cynthia Damaskos and Molly Sabourin. They'll talk about practical, faith-filled steps you can take to start bringing calm and clarity to your life today. Listen to previous episodes here.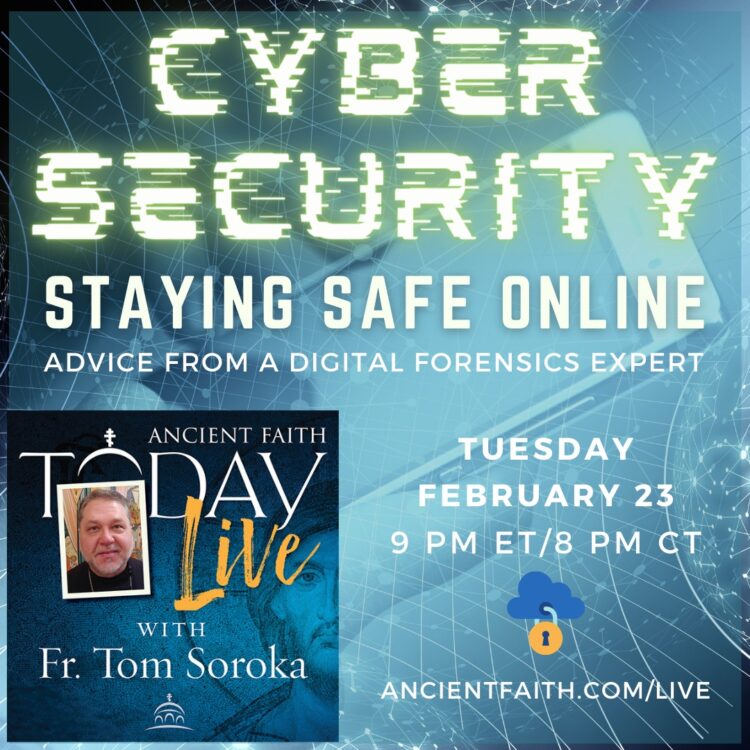 Fr. Tom is joined by a cyber security and digital forensics expert to discuss how we can protect our data and stay safe while interacting online. They'll also discuss keeping our children safe from various online threats. Listen to previous episodes here.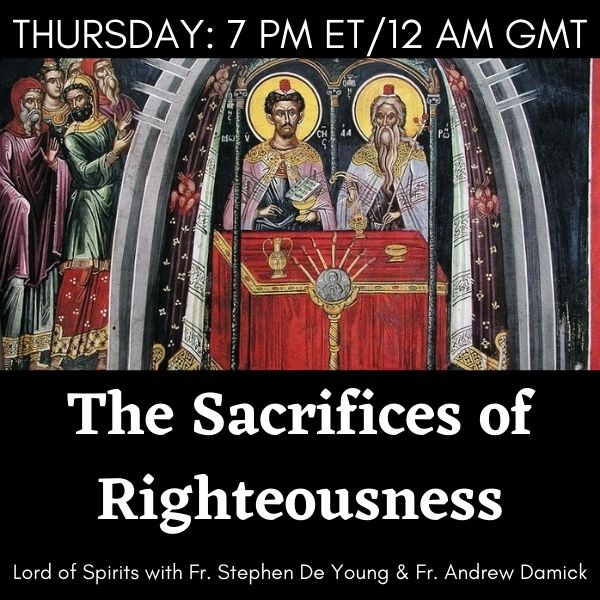 Ancient pagans sacrificed to their gods, and ancient Israel was no exception when it came to offering sacrifice to the One they belonged to. But what did those sacrifices look like, and what did they do? Fr. Andrew Stephen Damick and Fr. Stephen De Young continue their series on sacrifice, showing both the surprising similarities and striking differences between pagans and Israel. Listen to previous episodes here.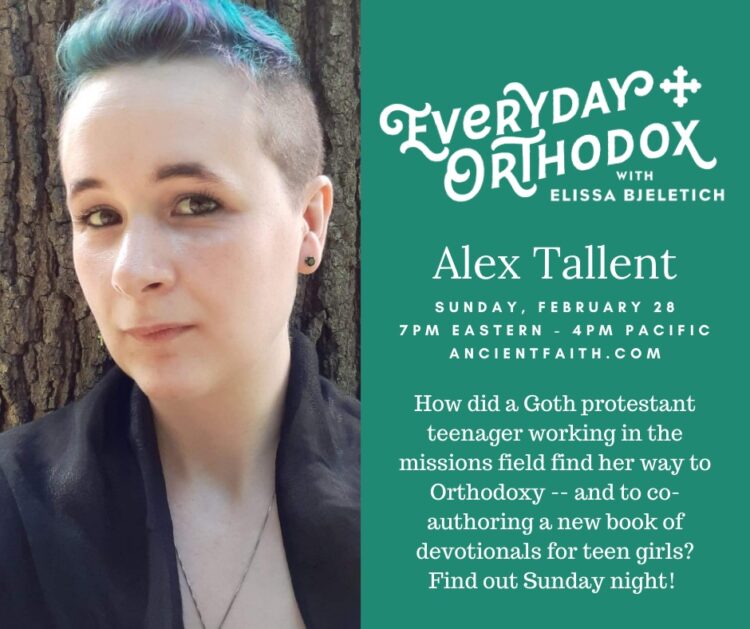 Live on Everyday Orthodox, get to know Alex Tallent. She's a recent convert with a background in missions work. She a child abuse survivor and a gothic stay-at-home mom to a sweet toddler. Listen to previous episodes here.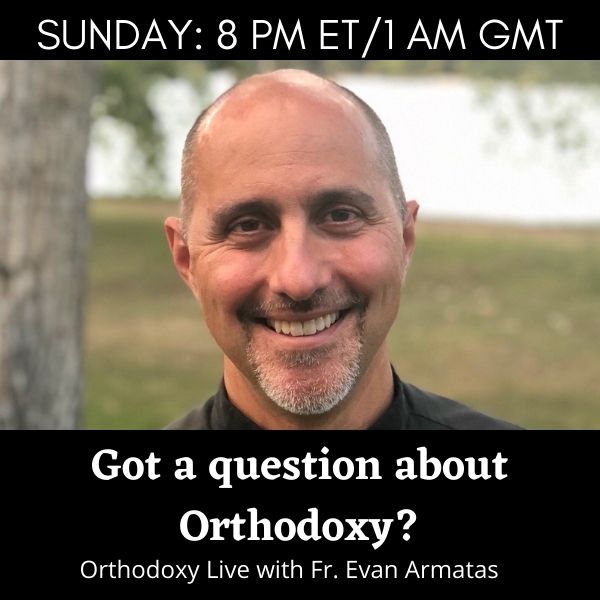 Orthodoxy Live with Fr. Evan Armatas offers listeners an opportunity to ask pointed questions about the Orthodox Church. Perfect for seekers, converts, and cradle Orthodox Christian alike, this program is your chance to ask the tough questions about the Orthodox faith. Fr. Evan is a great communicator and well versed in all aspects of Orthodox theology. Listen to previous episodes here.