LIVE SHOWS: There are 4 live shows this week! Remember, you can hear our live shows on the Ancient Faith Radio app or on our website. During the show, call 1-855-AFRADIO (1-855-237-2346) with questions or comments. All programs are recorded. Listen to previous episodes at the links provided.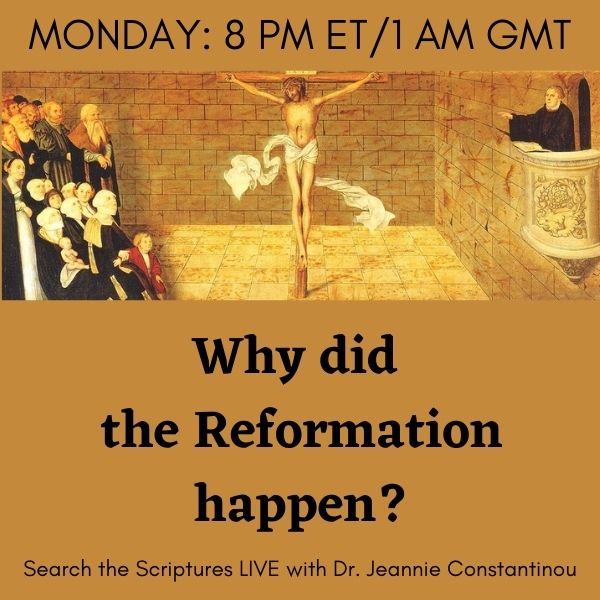 Tonight on Search the Scriptures LIVE, as part of our continuing series on Romans, we will have an overview of the developments in the Catholic Church during the Middle Ages which led to the Protestant Reformation. Why did the Reformation happen? Listen to previous episodes here.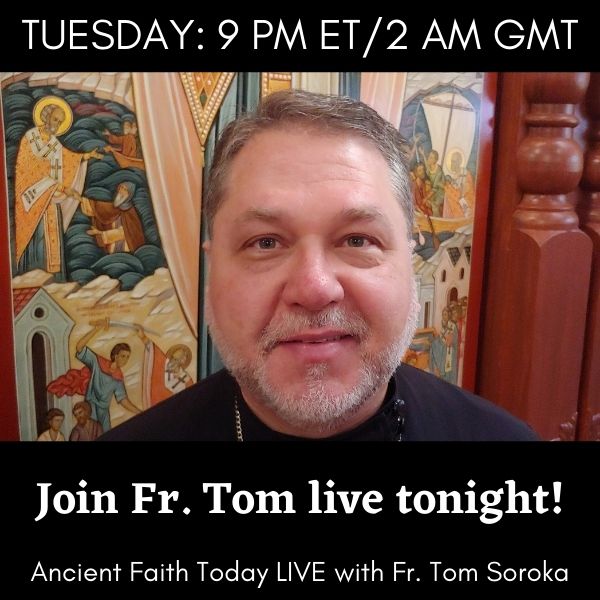 Join Fr. Tom as he tackles pressing current issues that affect Christians of all creeds and traditions! Listen to previous episodes here.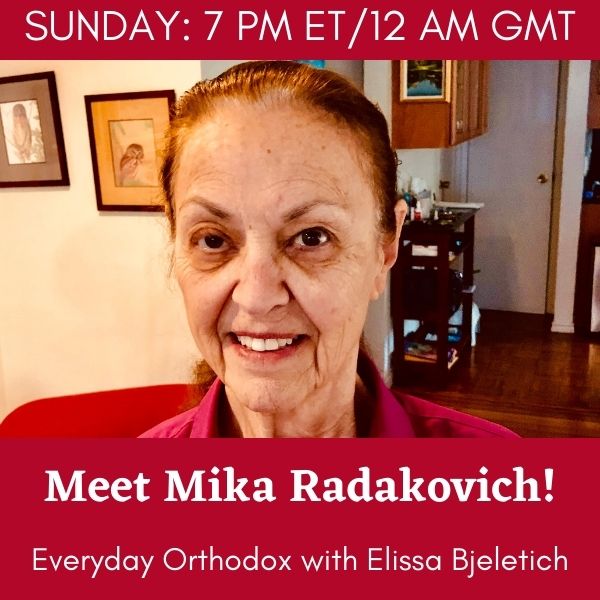 Mika grew up Serbian Orthodox in Milwaukee, attending camp in Libertyville and serving the church. Now an octogenarian enjoying her grandbabies in Northern California, she looks back at her years spent serving the Patriarch Athenagoras Institute and the IOCC. Listen to previous episodes here.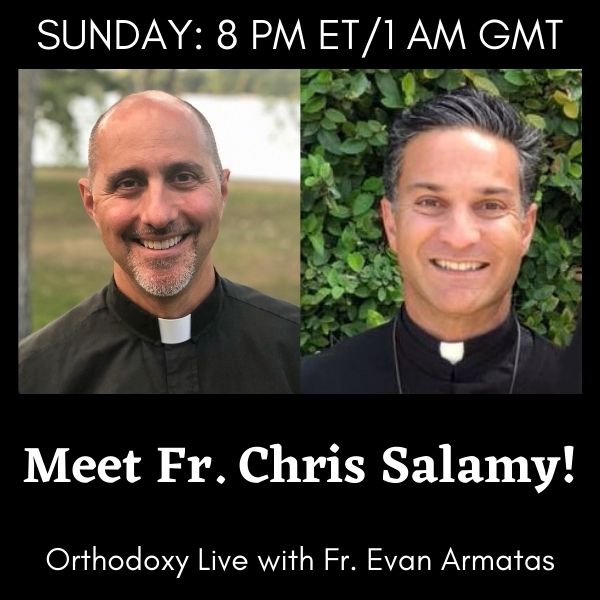 This week, Fr. Evan hosts Fr. Chris Salamy, priest at St. George Antiochian Orthodox Church in Phoenix, AZ, and author of The Way of the Warrior Saint: How to Live a Crucifixional Life. Together, Fr. Evan and Fr. Chris will talk about the Warrior Saint ministry and take questions from callers and email. Listen to previous episodes here.