LIVE SHOWS: There are 7 live programs this week! Remember, you can hear our live shows on the Ancient Faith Radio app or on our website. During the show, call 1-855-AFRADIO (1-855-237-2346) with questions or comments. All programs are recorded. Listen to previous episodes at the links provided.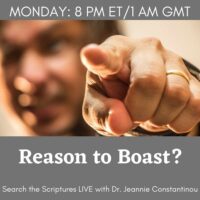 Tonight on Search the Scriptures LIVE!, we will continue our study of Romans. Did anyone notice that what St. Paul said in chapter 1 about the connection between mind and behavior is completely consistent with Orthodox theology and spirituality? In chapter 2, Paul continues his analysis and we will turn our attention toward the Jews. The pagans were very proud of their worldly wisdom. Did the Jews have any reason to "boast" according to Paul? Join us as we continue our study of this extremely important epistle.
Listen to previous episodes here.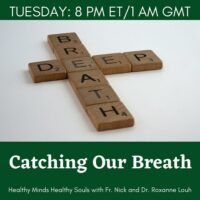 Sometimes, the hardest kind of pressure to deal with is the kind that just doesn't let up. What can we do to break in on that stress? How can we stop and catch our breath? Join Fr. Nick and Dr. Roxanne Louh live for practical advice.
Listen to previous episodes here.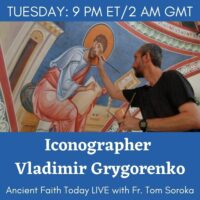 Accomplished iconographer Vladimir Grigorenko talks with Fr. Tom about the use and development of iconography in the Orthodox Church.
Listen to previous episodes here.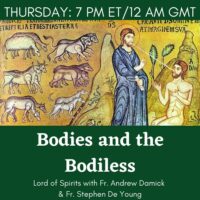 Fr. Stephen and Fr. Andrew continue their discussion on bodies. What about angel bodies?  How many types of human bodies are there? Are human and animal bodies the same?  And how many bodies does Christ have?
Listen to previous episodes here.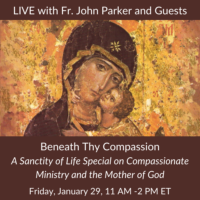 Join Fr John Parker for a 3 hour Sanctity of Life Special live from St Tikhon's Seminary on Friday, January 29, from 11a-2p Eastern.  Fr John welcomes special guests from across the nation who share profound words of encouragement, deep theological thought, and practical ministry successes to encourage all to celebrate with joy the Sanctity of Human Life.
Guests include:
Fr Chad Hatfield, President of St Vladimir's Seminary
Archimandrite Maximos Constas, Dean of Holy Cross Seminary
Fr John Kowalczyk, Senior Lecturer of Pastoral Arts and Praxis, St Tikhon's Seminary
Fr Matthew Tate, Pastor, Annunciation Orthodox Church, Milwaukee, OR
Fr Joseph Ciarciaglino, Pastor, St Philip Orthodox Church, Tampa, FL
Fr Joel Wilson, Pastor, Annunciation Orthodox Church, Rolla, MO
Fr Robert Miclean, Pastor, Holy Archangels Orthodox Church, Annapolis, MD
Khouria Frederica Mathewes-Green
Ms. Emily Wilkinson, Orthodox Christians for Life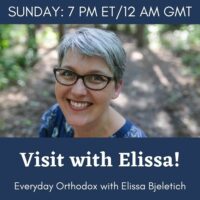 How well do we know the people beside us at liturgy? Every one of them has a story to tell, whether it's a love story, a war story, a comedy or a tragedy, a tale of an immigrant's struggle or a heartfelt conversion story. The Church is a community of human beings with unique personal narratives and perspectives, and the more we understand and appreciate one another, the better unified our community can be. We're connecting the members of the Body of Christ, by exploring the stories of the Everyday Orthodox, and we hope you'll join us by listening, and by calling in with questions. Listen to previous episodes here.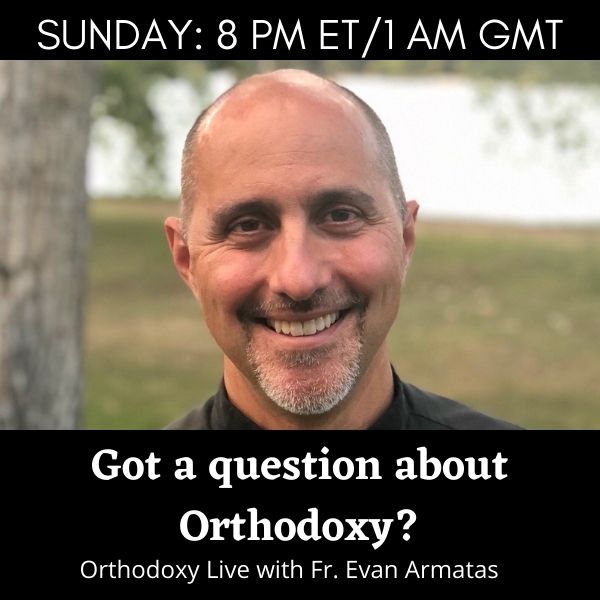 Fr. Evan is live to take your questions and bring you answers! Join the crowd who have called and emailed him from all over the world with their questions about Orthodox Christianity. His answers are always thoughtful and worth your time.
Listen to previous episodes here.