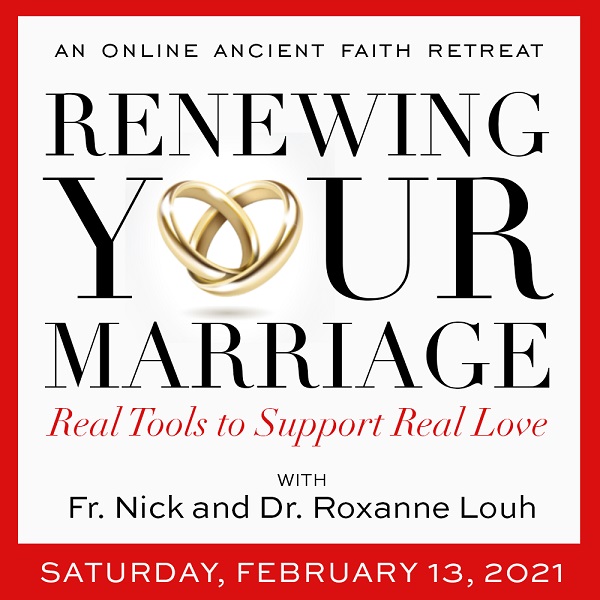 Marriage is hard work. Sometimes, it's harder than it needs to be because we don't have the right tools to help us in our struggles. Join Fr. Nick and Dr. Roxanne Louh for a life-giving online marriage retreat. Drawing on faith and psychology, the Louhs will help you understand what makes couples argue and how you can turn those hard times into strengths. As you learn more about the mind and heart of your marriage, you'll be more able to renew the love that forms the foundation of your relationship.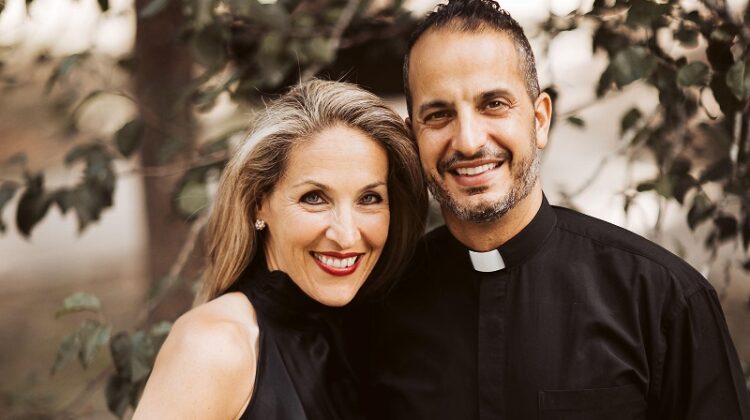 Where
Online! Login information and a guest packet will be provided via email to all registrants on Wednesday, February 10. Only one registration is needed per couple/household.
When
Saturday, February 13, 2021
10:30 am – 3:15 pm ET (GMT-5)
Sessions
Uncommon Love: Understand how faith and psychology contribute to your journey toward lasting love. Learn practical steps you can take to rediscover and nurture the foundation of your marriage.
Uncommon Conflict: Discover the root causes of conflict in marriage, both with your spouse and within yourself. Learn proven techniques you can use to handle anger and disagreement, turning conflict into a source of strength.
Q&A: ask your questions and get answers!
Registration
Register HERE. Registration closes on February 10. On that date, all registered guests will receive an email with login information and a guest packet. No cancellation requests will be processed after Sunday, January 31, 2021.
Questions?
Contact Melinda Johnson at email hidden; JavaScript is required.