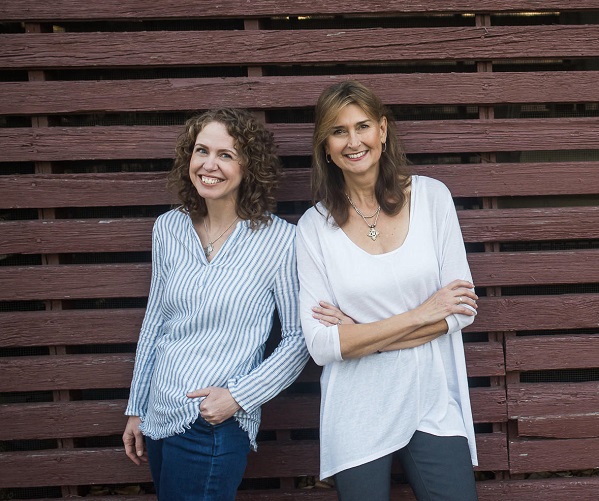 At the end of 2018, I was working for Integrative Nutrition Health Coach Cynthia Damaskos of Holistic Christian Life. I had just begun a whole-house decluttering project that was raising me up from out of a rut of despondency. In our conversations, we spoke often about the link between physical clutter and mental, emotional, and spiritual clutter. I was amazed by how one small positive decision (to clean out my closet) had led to another, and another, and another.
"Wouldn't it be amazing?"
Cynthia shared with me her own experience with becoming "unstuck." After years of working crazy long hours at a high-stress corporate job, her health had deteriorated and she felt weighed down and exhausted. Rather than surrender to her trying circumstances, she made a radical decision to walk away from that career and pursue a vocation in health and wellness. That decision not only changed the trajectory of her own life but also the lives of those whom she would eventually coach and counsel through her Holistic Christian Life ministry.
In both of our cases, intentionality had played a huge role in transforming our lives. The realization that we had control over our habits and choices opened the door to a fruitfulness we hadn't been able to connect with when we were drowning in overwhelm.  "Wouldn't it be amazing," we thought, "if we could share this life-changing message of intentionality with others?"
Filled with L.E.S.S.
Praise be to God, that shared desire to spread hope and renewal grew into a ministry called "Filled With L.E.S.S (Living Everyday with Sacred Simplicity)" that includes an online course called Six Weeks to Sanity (featuring decluttering expert, Presbytera Stacey Dorrance), a  L.E.S.S. Membership community, Master Classes, ebooks, blog posts, a "Greet the Day in Peace" video series, and more!
And now we are so excited to announce our partnership with Ancient Faith Ministries! On Friday, December 18th, we will debut our brand new video podcast, "The Filled With Less Show"! The show will be divided into three segments: A Peaceful Mind, A Healthy Body, and a Productive Life. Each month, Cynthia and I will bring on captivating guests and experts and answer your questions!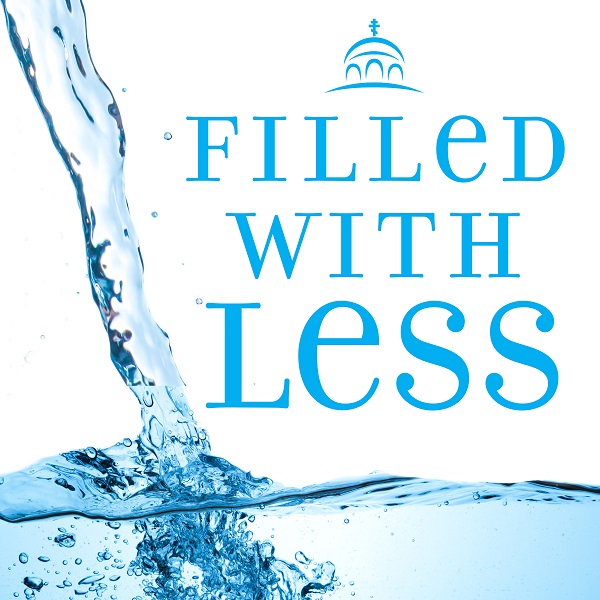 For our inaugural episode we were very honored to speak with Dr. Jeannie Constantinou about "Thinking Orthodox" and cardiologist Dr. Trent Orfanos about heart health, immunity, and managing stress. We also discussed goal setting in 2021! Our aim is to inspire our viewers to not just survive but thrive by procuring Christ's transcendent peace, connecting with their purpose, and living the Christian life with simplicity and intention! We hope you will join us!