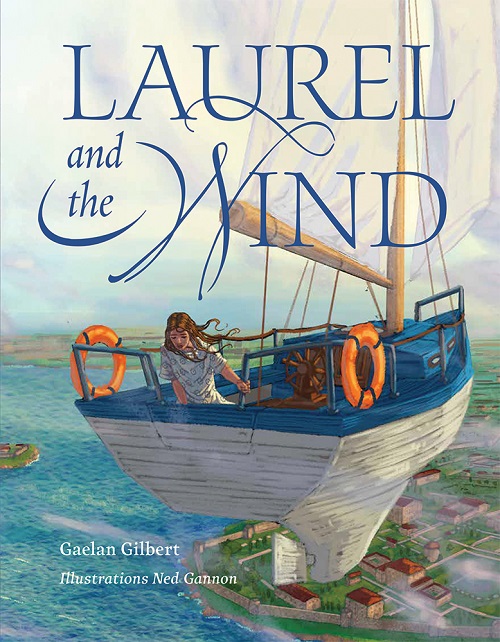 In our digitally heavy world, where our senses are somewhat numbed by media overload, it is absolutely a breath of fresh air to read a book that is, in my opinion, a work of art that engages our imagination.
When my 8-year-old son saw Laurel and the Wind, he dropped everything he was doing and was mesmerized by the intricate cover. Like a moth to a flame, he started touching the book, feeling the weight of it and its hard cover, and smelling the pages, as he gasped air of wonder. "Wow Mom, this is a beautiful beautiful book!"
It is a beautiful book – from its cover, where it depicts a girl inside her boat, floating above an ancient-looking city, to the poetic storyline that threads the main character, Laurel, the wind, a dream, to her discovery of life and hope, and God's blessings to her as she wakes up and comes home to herself. Every page is filled with beautifully illustrated images, rich in vibrant colors and breathtaking landscapes, where one could use their imagination within the imagination of a mystical enchanted wonderland that enlightens the reader's senses: from sights, sounds, smells, to heart-warming feelings.
I would highly recommend this book for both adults and children, as it is both alluring and magical for all ages. And I definitely recommend it as a bedtime story must-have for parents who want to send their children off to sweet dreams filled with hope, joy, and love.
Laurel and the Wind, by Gaelen Gilbert, illustrated by Ned Gannon, is available from Ancient Faith Publishing HERE.