I specifically remember in late February of this year, saying, "I don't see what the big deal about this whole coronavirus thing is. I don't think it's going to affect the rest of our semester."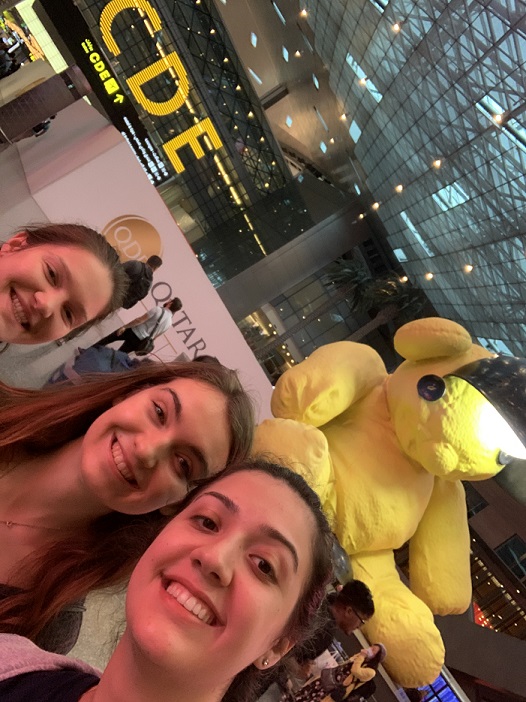 Not long after, those sentiments proved almost ridiculous in their naivete. Just two weeks later, Orthodox Christian Fellowship (OCF) had Real Break teams on pilgrimage in Greece and Romania when a travel ban went into effect for visitors from Europe to the US. Let me be clear: getting college students home safely from overseas on the day before a travel ban goes into place in the middle of a pandemic when you are separated by seven time zones is not something they teach you in seminary. I like to think that weekend was a trial-by-fire into COVID-19 ministry, indicative of what 2020 had in store for us–unprecedented unpredictability, rapidly changing circumstances, and a lot–I mean a lot–of prayer.
In the four months since those Real Break teams made it safely home, we have seen campus ministry (and really, all ministry) turned on its head. Most campuses did not allow students to return after Spring Break, often barring them even from picking up their belongings from dorms and apartments. Large gatherings became prohibited, which for OCF meant cancelling over a dozen retreats across the country. Parishes closed their doors to public worship, leaving us all to cry, "Truly He is risen!" to computer screens and televisions. Normally tight-knit extended families were separated–and many remain separated–to protect the elderly, and social isolation became common. Add to that scenario a sudden surge of social and moral questions surrounding race, policing, and the very fundamental elements of American culture and polity, and I think that brings us about to June (if the passage of time can even be meaningfully measured any more).
So what has OCF been doing in the midst of a health crisis, isolation, mounting racial and political tension, and an onslaught of divisive, confusing messages propagated on social media?
We've offered students the chance to encounter Jesus Christ.
Now, I have to be honest. At first, I was unconvinced this would be possible. Virtual ministry felt like busy work. How could a God who became flesh, whose Church has always been in the business of both bodies and souls, be manifest in a Church primarily of screens?
Yet again, my frustrations proved as naive as my earlier insistence that we wouldn't be affected by COVID-19. In the past four months, we have walked with students as they sought Jesus in their own lives through a series on Fr. Thomas Hopko's "55 Maxims for Christian Living," confronting sin and gently turning their eyes to Goodness. We have prayed with them in twos and threes, in dozens, and in hundreds, meeting Jesus and the saints in our homes and in our hearts. We have helped students build new relationships with other Orthodox Christians, finding Jesus in the love of others, through virtual small groups led by our Student Leadership Board alumni. Now, we're striving to help them see Jesus in the faces of the oppressed, to understand American history as something not unrelated to our calling as Orthodox Christians to repent and to love through a series on racial reconciliation. And in just a few weeks, we'll begin our first-ever virtual Summer Leadership Institute, where students will have the opportunity to encounter Jesus as the servant of all and to imitate Him as young leaders. At every turn, I'm learning that even when we can only connect from afar, Jesus Christ is among us.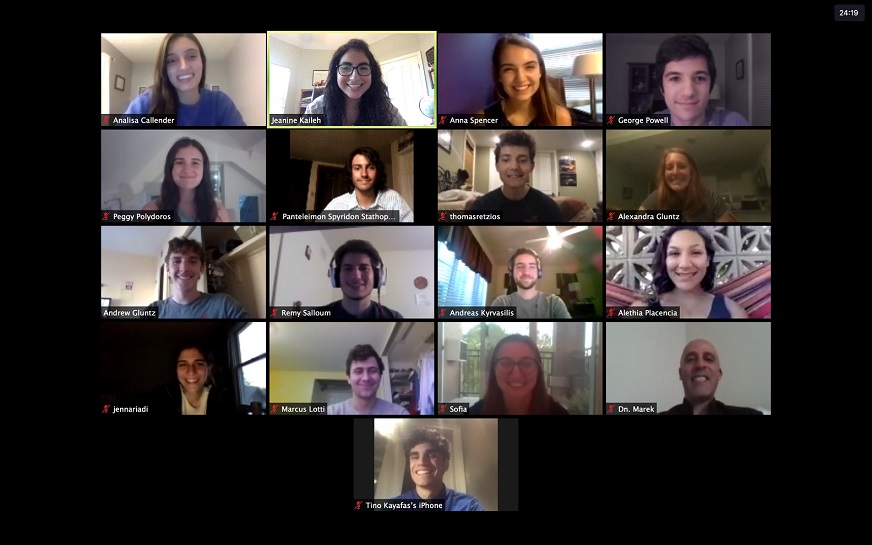 If there's anything the Lord has taught me in 2020 it's this: there is nowhere, not the loneliness of quarantine, not the despair of economic crisis, not the confusion of the unknown, not the pain of injustice, not even the depths of hell, that Jesus will not pursue us, comfort us, guide us, and commune with us. At OCF, we're striving to communicate that good news with great joy to the students we serve. We're doing it now, and no matter what lies ahead, we will be there, offering students opportunities to encounter Jesus Christ.
Ensure that Orthodox Christian Fellowship can continue to make an impact in the lives of college students by giving NOW. From now until August 4, 2020, your donation could be matched. Give NOW at www.ocf.net/ocfnow.