Fighting the Good Fight: A Conference for Orthodox Men will take place Thursday, August 20 through Sunday August 23, 2020, at The Antiochian Village Conference and Retreat Center in Bolivar, PA. Registration is open HERE.
Led by Fr. Evan Armatas, Fr. Andrew Damick, Fr. Stephen Freeman, and Fr. Barnabas Powell, this first-ever conference will invite Orthodox men to reflect on the battle to tame the passions and run the race that is set before us. The conference will include daily worship, sessions, panel discussions, a live-audience radio event, fellowship, and good food.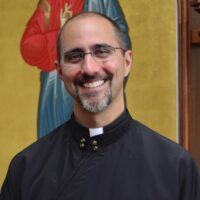 Fr. Evan Armatas: Orthodoxy Live – and In Person
Bring your questions and join Fr. Evan for a face-to-face edition of Orthodoxy Live. Conference attendees will have the opportunity to submit questions to Fr. Evan in advance, and the session will also include time for spontaneous questions that come up during the discussion. What have you always wanted to know about Orthodoxy? Now's your chance to find out!
Fr. Evan Armatas currently serves at Saint Spyridon Orthodox Church in Loveland, CO, a vibrant and growing parish whose ministries and members represent a wide range of backgrounds and interests which make the parish a diverse place of worship, witness, and service. In 2002, Fr. Evan founded the St. Nektarios Education Fund, a non-profit student education program which has established five schools in Africa, educated over 5,000 students, and delivered over $1,000,000 in student aid through its network partners of IOCC and OCMC. Fr. Evan has served as the Metropolis of Denver Program Director of Camp Emmanuel, its summer youth camp program, and as the Metropolis Clergy Syndesmos President. You will find podcasts by Fr. Evan at www.SaintSpyridon.church, and you can listen to his live call-in radio show called "Orthodoxy Live" which broadcasts every Sunday night at 5 pm Pacific/8 pm Eastern on Ancient Faith Radio.
Fr. Andrew Stephen Damick: Hobbits, Elves and Men: Exemplars of Faithful Struggle in J. R. R. Tolkien's Middle-earth
The stories we read shape who we are, as we often subconsciously attempt to live them out or pattern ourselves after their characters.  So what stories are we reading?  And how are we reading them?  To that end, Fr. Andrew Stephen Damick looks at key figures from the mythical world of J. R. R. Tolkien's Middle-earth, the setting of one of the most well-known stories of our time, and considers how their struggles for virtue and truth can inform our own spiritual lives.
The Very Rev. Archpriest Andrew Stephen Damick is pastor of St. Paul Antiochian Orthodox Church of Emmaus, Pennsylvania, and author of Orthodoxy and Heterodoxy (Ancient Faith Publishing/Conciliar Press, 2011 and 2017), An Introduction to God (Ancient Faith Publishing, 2014) and Bearing God (Ancient Faith Publishing, 2017). He has been podcasting since 2008 and is host of the Amon Sûl, Orthodoxy and Heterodoxy and Roads from Emmaus podcasts, and co-host of The Areopagus Podcast. He speaks frequently at lectures and retreats both in parishes and in other settings, and his work is well-known throughout the English-speaking Orthodox world not only for his books and podcasts, but also via documentaries and online video.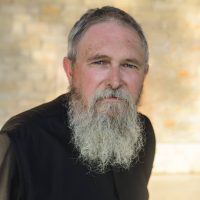 Fr. Stephen Freeman: Winning the Battles You Lose. We're saved by weakness, not by strength. Christians in the Book of Acts were described as having "turned the world upside down." The nature of their life and teaching was so unexpected that the Imperial powers were unable to manage and control their spread. To all outside observers, they would have appeared weak. They taught love and forgiveness, avoided violence, and allowed themselves to endure every sort of vilification. Many of their greatest heroes were women and children. In an age that glorified gladiators, their deaths in the arenas of Rome seemed pitiable.
This is the way of the Cross. It remains the true path for all followers of Christ. It most difficult arenas, however, are within the heart, unseen by the rest of the world. Fr. Stephen will look at the world of inner loss and failure to describe the path of victory. Courage is not what the world imagines it to be. The world has proven itself to be wrong.
Fr. Stephen is a priest of the Orthodox Church in America, serving as Rector of St. Anne Orthodox Church in Oak Ridge, Tennessee. He is also author of Everywhere Present , the popular Glory to God for All Things blog, and the Glory to God podcast series.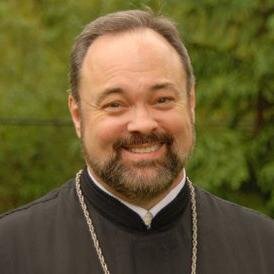 Fr. Barnabas Powell: Taming the Passions. Using the spiritual disciplines to make the passions your servant. The Faith warns us that we will struggle to our last breath with our passions. But all too often we men confuse struggle with failure. The wisdom of the Orthodox Way invites us to a sobriety of soul where we embrace the struggle as part of our true selves and learn that struggle and rest aren't opposites in the Orthodox Faith. If I am going to ever be at peace WHILE I struggle, I'm going to have to understand and apply the "weapons of our warfare" to insist my passions serve me, instead of me serving them!
Fr. Barnabas Powell is a native of Atlanta, Georgia. A reading program in Church History and Theology would eventually lead him to enter the Orthodox Church, along with several of the families that had been with him during his pastorate in November of 2001. He is a graduate of Holy Cross Greek Orthodox School of Theology in Brookline, MA and is the proistamenos (senior pastor) of Sts. Raphael, Nicholas, and Irene Greek Orthodox Church in Cumming, GA. Fr. Barnabas founded Faith Encouraged Ministries in 2014. He produces the Faith Encouraged Daily devotion and also the "A Journey to Fullness" video project that is designed to help parishes introduce the Faith to the average person.