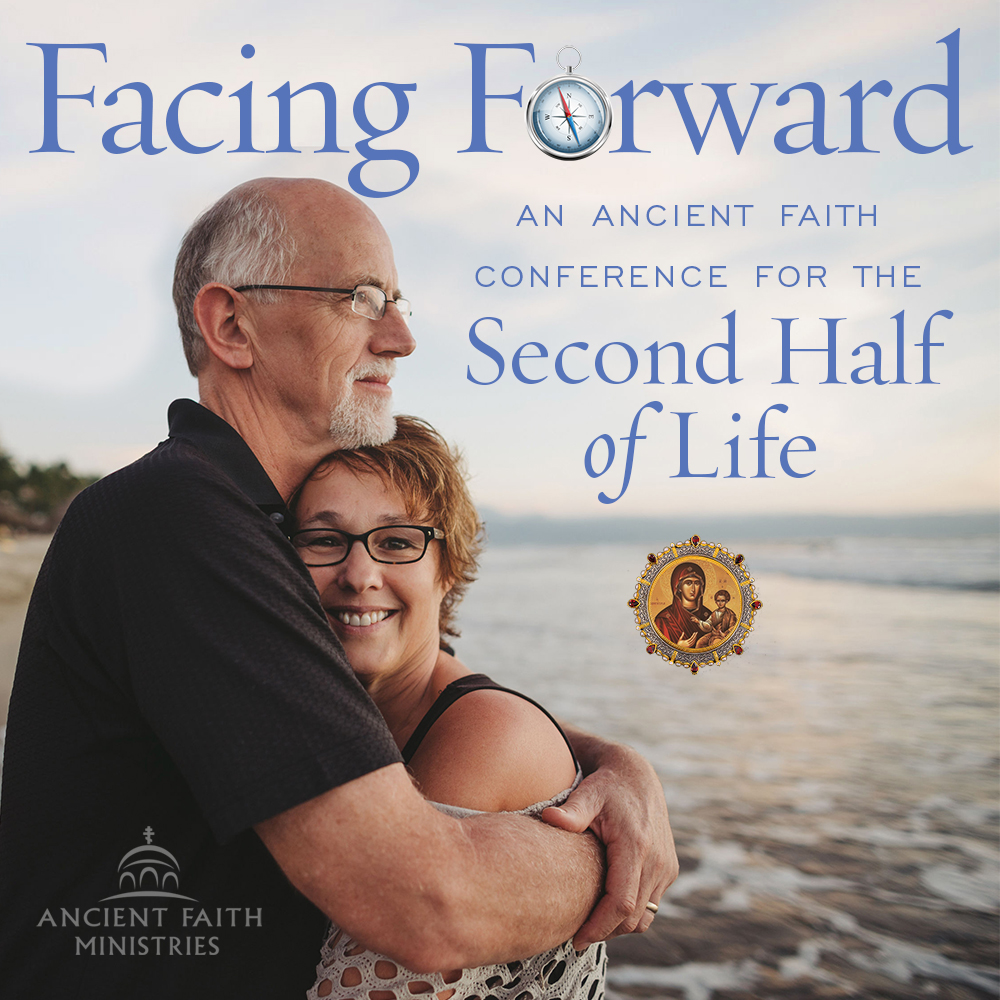 The middle season of life marks itself in our experiences as an ending and a beginning. It is a season of change and realization and can be a time of great joy and great suffering. There are many questions to ask as we seek to reinvent ourselves, to stay connected with grown children, to care for aging parents, and to think practically about the end of natural life. We invite you to a weekend of thought-provoking conversation, worship, and good fellowship as we study the joys and trials that come to us as God grants us many years.
When and Where: May 28-31, 2020 at Antiochian Village Conference and Retreat Center, Bolivar, PA
Speakers and Topics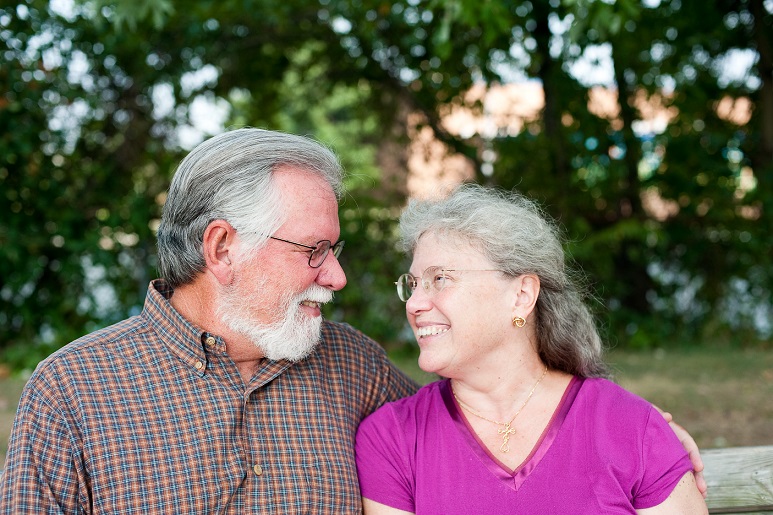 Fr. Gregory and Kh. Frederica Mathewes-Green. A Conversation for Parents of Adult Children. When our children become adults and build their own lives, our connection to them can stretch and shift in ways that are both fruitful and painful. How do you honor the life your grown child is choosing? How do you stay connected if they decide not to be Orthodox? How do you support them when they face complex moral struggles you don't remember dealing with in your own life?  How do you abide in God's grace and blessing in the present, if you have to say goodbye to some of the hopes and expectations you had for your family? With decades of pastoring and parenting to draw on, Fr. Gregory and Kh. Frederica share some hard-earned wisdom for staying connected with your adult children.
Fr. Gregory Mathewes-Green is the founding pastor of Holy Cross Antiochian Church in Linthicum, MD, and Kh Frederica is a well-known author and speaker. Upon retiring in 2018, they moved to Johnson City, TN, where their son Fr Steve Mathewes is pastor of Christ the Savior Greek Orthodox Church. They were married in 1974 and have three children and 14 grandchildren.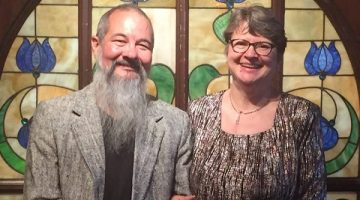 Steve and Peggy Robinson. Parenting Your Parents. Steve and Peggy draw on the depths of their personal experience in this exploration of the journey from denial, to caregiving, to the death of your parents. In open and frank discussion, they'll relate the practical, emotional, marital, and spiritual aspects of caring for aging parents.
Steve and Peggy have been married for 28 years and have raised a "Brady Bunch" of six children. They took care of Peggy's father who had a Parkinson's-like condition until he passed away after six years. They have been caring for both of Steve's parents for the past 5 years. His father has heart and lung conditions, his mother is bedridden and has severe dementia.
Peggy has been an elementary school teacher and currently works with disabled adults as a vocational rehabilitation job coach. Her passion is music and she has been a choir director for 13 years.
Steve is the host of "Our Life in Christ" and "Steve the Builder" podcasts. He has authored and illustrated two books, and draws "Orthographs". He has degrees in theology and counseling and has been a construction contractor for 38 years. He is a subdeacon in the OCA and serves at St. John the Evangelist in Tempe, AZ where Steve and Peggy were founding members of the mission.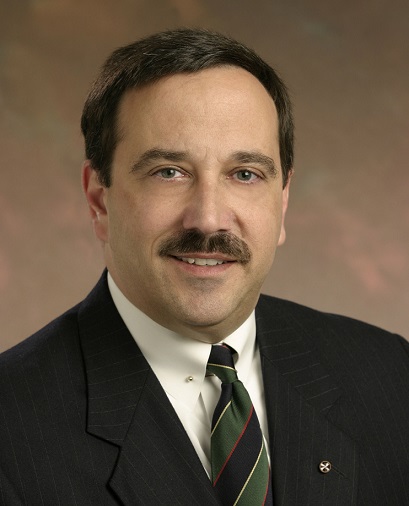 Bill Marianes. Why Are You Here – How Do You Discover Your Calling And Live A Life Of Greater Significance. Of all of the endless things God created, only you were made in His image and likeness. You were give unique skills, talents, abilities, experiences, genetics and a personal calling. So why are you here, what are you called to do with all of those gifts, and how do you figure this out and live a life of greater significance? As it turns out, there are several specific actions you can take, and several questions you can answer, as you determine how to fill this next season of your life with meaning and calling and move toward "a good account before the awesome judgment seat of Christ."
"To help people and parishes discover and live their stewardship callings so that they may have a good account before the awesome judgement seat of Christ" is the WHY Statement of the Stewardship Calling ministry (www.stewardshipcalling.com) founded by Bill Marianes. For 36 years, Bill was a partner in 2 global law firms, where he served in many management positions, including being the managing partner of the Atlanta office of an international law firm with over 1,100 lawyers in 26 offices.  He was blessed with a highly successful mergers & acquisitions and corporate law practice where he closed many billions of dollars of transactions. Bill also helped start a major cable news network and 2 State Lotteries, and represent an amazing array of global businesses and non-profits in many different industries.
In 2017, Bill made the transition "from success to significance" and left those wonderful business experiences to work full time for free to help Christ's church and people. Through his Stewardship Calling ministry, he has traveled over 315,000 miles presenting his Igniting The Flame Of True Christian Stewardship, Effective Church Model, Orthodox Servant Leadership, Living Your Calling and other programs to over 500 Orthodox parishes. He has also completed strategic plans that cover over 25% of all Orthodox Christians in the United States.
Bill is an Archon of the Ecumenical Patriarch, and serves on the Secretariat, and Legal and Finance committees, of the Assembly of Canonical Orthodox Bishops. He also serves on the Greek Orthodox Archdiocesan Council and Archdiocese Legal Committee, as the Legal Advisor to the Greek Orthodox Metropolis of Atlanta and on the boards on several other church and nonprofit entities. Bill has a Bachelors' Degree in psychology from Northwestern University, a Master's Degree in Business Administration from the Goizueta Graduate School of Business at Emory University and a Juris Doctorate from Emory University School of Law, all with honors. He broadcasts his Stewardship Calling 5th Sunday and 1st Wednesday live internet radios programs on Ancient Faith Radio from his AFR studio on Lake Lanier in Gainesville, Georgia. Bill is married to his wife of 38 years, Audrey, and has 2 daughters, Dr. Alexis Marianes (performing cutting edge research in the jungles of Trinidad and Brazil) and Eliana Marianes, a professional actress.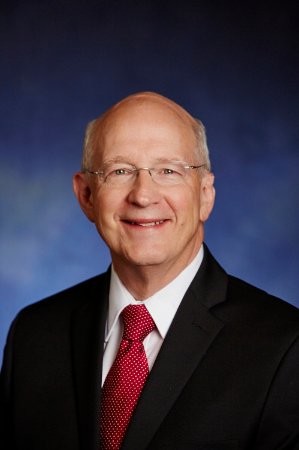 Steve Kellar. Managing Risk in Retirement.  My focus and number one activity is retirement income planning.  So I have the privilege of helping all kinds of people launch themselves into a satisfying post-career life.  This involves planning, implementation, and managing old and new sources of income.  Making the complex simple is my first task.  The transition to retirement is life-changing; and the importance of managing risk during retirement cannot be overstated.  This responsibility is my highest priority and provides my greatest satisfaction.
I began my career over 30 years ago as an insurance agent.  In 1999 I obtained my credentials as a Certified Financial Planner because I believed that a fiduciary standard of care is the right of every client – I still do.  In 2009 I joined Sheridan Road Financial to focus on investment management.  From that point forward I devoted my professional life to wealth management and the personal freedom that sound financial planning can provide.  I have been privileged to work with wealthy families, single parents, career professionals, and business owners.
On the personal side I am a serious photographer, a long-time Chicago resident (Albany Park), and I will travel to NYC for a favorite ballet.  I have a beautiful wife, five wonderful daughters and a fierce Maltipoo named Loki. We attend All Saints Orthodox Church in Chicago.