We're delighted to share this year's edition of Fr. Jonathan Bannon's wonderful "Journey to Pascha" chart. This chart can be used like a map of Lent, marking off the milestones along the way and providing a suggestion for personal spiritual practice for each week.
Last year, the original edition of this chart traveled around the world. It was even translated into other languages. Glory to God!
Fr. Jonathan came up with the chart originally as a way to help his parish bring the goals of Lent home in creative ways, for all ages. Whether you can attend every service or see every icon or not, you can set goals for yourself during this holy season. This chart is meant to support that effort.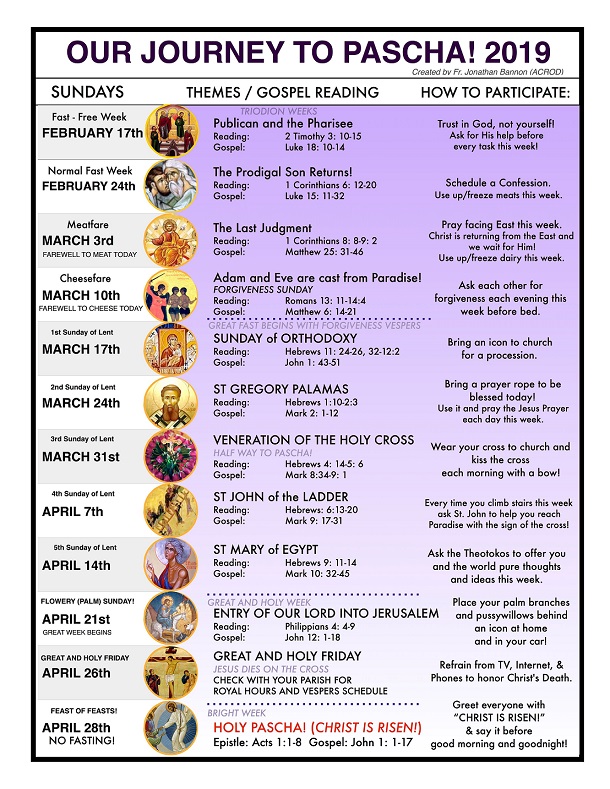 Thank you, Fr. Jonathan! We share his wish for your good strength and peace in Great Lent, and joy in the glorious Resurrection of our Lord!