Fr. Jonathan Bannon kindly shared this infographic he created to show the elements of a traditional Easter or Pascha basket. Pascha baskets are taken to the midnight service on Holy Saturday and blessed, and their contents are enjoyed at the feast after the service. This being so, they traditional contain many delicacies that cannot be eaten during the preceding Lenten Fast.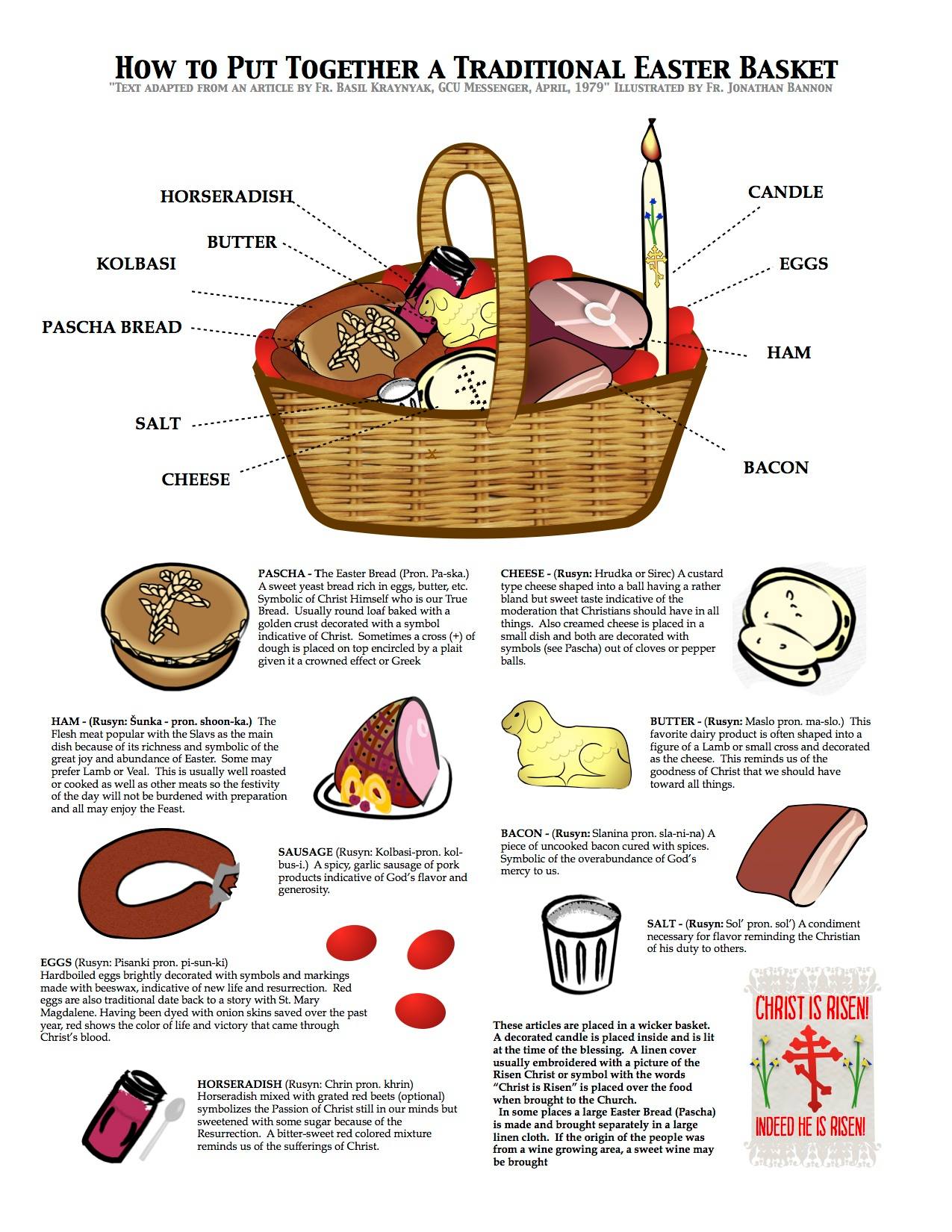 You can download your own copy of this infographic here.
What do you like to include in your basket? What's your family's favorite tradition?