We're delighted to announce the speakers and topics for the first-ever Ancient Faith Women's Retreat, on November 15-18, 2018, at Antiochian Village in Bolivar, PA. The Ancient Faith Women's Retreat seeks to create a peaceful, loving, and reflective gathering of women who have come to learn, worship, make friends, and rest at the entrance into the holy Nativity season.
Retreat Leaders and Topics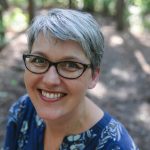 Elissa Bjeletich: Elissa will speak on My Cup Runneth Over: Finding Healthy Rhythms (so that goodness and mercy can follow us all the days of our lives). Whether we are in unusually difficult situations or simply being torn apart by a hectic, busy routine, women tend to take care of themselves last. What does Orthodox self-care look like, and how can we embrace it?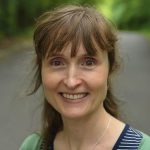 Melinda Johnson: Melinda will speak on You and Your Saint. In this incarnational faith of ours, we're especially blessed with opportunities to know the saints as our companions. In this session, we'll explore creative story-telling and journaling as tools to help us better know our patron saints.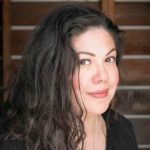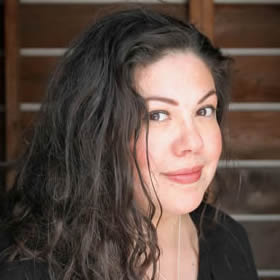 Melissa Naasko: Melissa will speak on Finding Peace When Looking for Dinner. Approaching the fasts often leave us anxious and sometimes unhappy, but it doesn't have to be that way. This session is an opportunity for fresh and open conversation about finding habits and skills so we can make peace with dinner. Melissa has also designed our menu for the retreat!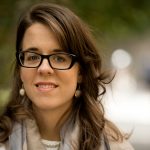 Nicole Roccas: Nicole will speak on Gathering Lost Crumbs. This session explores the difficulty of "redeeming time" in our everyday lives, particularly as it relates to prayer. How do we gather the lost crumbs of time that so easily fall between the cracks?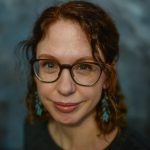 Molly Maddex Sabourin: Molly will speak on "Seek Peace and Pursue It." It is a turbulent and chaotic world out there. In this workshop, we will discuss some practical and tangible ways to choose peace, hope, and beauty over hard-heartedness and despair.
Retreat Daily Schedule
We will celebrate matins and vespers each day, and the retreat will culminate with Divine Liturgy on Sunday. We are blessed to have Fr. Anthony Yazge as our priest and a team of women who are trained Orthodox chanters. Weather permitting, we've got a prayer hike, an optional morning run or walk in the woods, and a campfire planned, and we'll also enjoy some indoor icebreaker/friend-maker activities.
The retreat falls at the start of the Nativity Fast (new calendar). Our delicious Lenten menu has been designed for us by Melissa Naasko, author of Fasting as a Family! Many of the recipes came from her book, and she's also added others for us to try.
Who's Invited
The Ancient Faith Women's Retreat is a pan-Orthodox event for women in every stage of life, from college-age on up. Nursing babies are welcome. If you are not Orthodox, you are still very welcome to attend. This is an openly Orthodox event, but if you're comfortable with us, we're comfortable with you.
Note that there are three kinds of tickets – one person in one room, two people in one room, and three people in one room – and a "meals only" ticket for people who are local and want to drive in each day. Ancient Faith is NOT able to find you a roommate, but we are hosting a private Facebook group for people who are looking for roommates or carpools, so you can find each other. Please email Melinda Johnson at email hidden; JavaScript is required if you'd like to be added to that group.
How to Register
Click HERE to go to our Eventbrite page, where you'll find complete information and be able to register for the first-ever Ancient Faith Women's Retreat. Come! It won't be the same without you! If you have any questions, don't hesitate to write to Melinda at email hidden; JavaScript is required.
See you there!