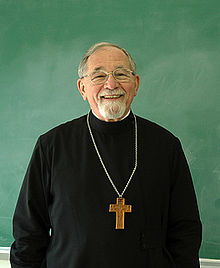 Someone should have warned me about encountering Fr. Tom Hopko. A large warning sign with a large yellow and black sticker would have been nice, too, with very large letters, "Proceed with caution: your life will never be the same."
The Word of the Cross
In 1993, as a newly minted Orthodox Christian, I heard Fr. Tom speak on the Word of the Cross at the Ascension Cathedral in Oakland, CA. Words can't adequately describe the powerful way Fr. Tom spoke the Word, embodied the Word, and showed us the Word of the Cross. His thundering voice and absolute conviction propelled him forward with an almost unfathomable force. I felt like I had been strapped in a race car and was hurtling down the road at 80 MPH, my hair flapping in the wind behind me.
For the first time, I heard the hopeful words that God died on the cross, not as a torture chamber to expiate us from our sins, but as an act of pure love. Fr. Tom spoke with unshakable conviction. "We can never escape His love for us. Even hell will be the futile attempt to even try to escape His love for us, because He chases us even into hell. He takes the hell on Himself on the Cross, becoming sin, becoming curse, becoming dead — for us, not for Himself. He didn't need that…And there's nothing that we can do that will stop the love of God for us. That's what the Cross tells us."
Next to me, a friend started weeping. I was hooked. God's overwhelming love for all of humanity, not just a select few, drew me in. I had never experienced this living embodiment of God's love before meeting Fr. Tom, even though I had been a Bible-believing Christian for over a decade. I worked long hours in advertising at the time, and almost every Friday night after that event, I would change into my light blue Costco sweats and, with a bowl of popcorn in my lap, watch Fr. Tom's videos on the Word of the Cross over and over and over again. I was captivated. My roommate's boyfriend just thought I was nuts.
Leader and Friend
Fr. Tom was a priest, pastor, teacher, prophet, speaker, writer, husband, father, grandfather, and friend. He carried on his back the cares of the Orthodox Church here in America as a revered elder statesman, and he was a prophetic voice. He was also prolific. Fr. Tom gave literally hundreds of lectures, wrote almost a dozen books, including the classic Rainbow Series, and created several hundred podcasts on a myriad of subjects. His thirst for knowledge was insatiable. He had a rare gift for making the church's teaching come alive.
Fr. Tom was also a friend. Amidst his heavy responsibilities as a speaker and as Dean of St. Vladimir's Orthodox Theological Seminary in those years, he still had time to befriend and care for so many of us. He traveled the United States and, in his heyday, around the world, but he always had times for phone calls, emails, and letters. I grew to have a close relationship with Fr. Tom over the years, and worked with him on many conferences and projects as marketing director for Conciliar Press. He also felt like one of my closest friends, albeit a priest, and a very holy one at that. I knew I could turn to Fr. Tom at a moment's notice, and I would feel like I was the most important person in the world to him right then. Many, many people felt the same way.
The Magic Briefcase
Fr. Tom always had the right word and seemed to have an uncanny sense of how I was really doing. He simultaneously taught me that God was good, and that I had to carry my cross, the cross that illumines the way things really are.
Remember Mary Poppins' magic carpetbag? I always thought that Fr. Tom's black leather briefcase was magical and bottomless. Several years ago, my husband John and I flew to St. Paul's Greek Orthodox Church in Irvine, CA to hear Fr. Tom speak, and at coffee hour, I mentioned that I was feeling down on myself. He said, "Wait! I have the perfect thing for you." He ruffled around inside his ever-present briefcase and pulled out just what he was looking for. "Here you go! Read pages 131 to 151 of Elder Porphyrios' book, Wounded by Love. Focus on God's love, not your own sins, Shelly!" Another time, he gave me a 12-inch-thick copy of Chekov's short stories.
The Bad News of the Good News
Most of the time, he was encouraging and very kind, but he could also provide surprisingly stern counsel on occasion. One time over coffee, we were kvetching about the current state of the Orthodox Church, (something of a guilty pleasure) and I went on a rant about being in two church splits as a new Orthodox Christian, when as an evangelical I had been through none. Futhermore, I was involved in two strange dating relationships, where I used to date seemingly normal men. Well, you get the picture. Finally, Fr. Tom had enough of my self-pity. He slammed his hands on the table and then throwing them up in the air, he loudly said, with a nod to his tough, Endicott, NY roots, "I'm sorry, what is it you want me to say? This is what God has for you!" That stopped me in my tracks, I'll tell you. I was wise enough to stop talking.
So, there is the bad news of the good news, as Fr. Tom's students would say. The only way the good news gets enacted is through the cross, and there is no other way. I had to carry my cross.
Standing for the Gospel
Fr. Tom never strayed from the message of the Gospel, the Good News of Jesus Christ. He studied the Scriptures intently every day, whether on his daily walks, or huddled in an office or chapel. As Fr. Peter Gillquist of blessed memory said, after hearing Fr. Tom speak at Westmont Christian College, "Fr. Tom could out-Bible the Bible teachers."
While he was Dean at St. Vladimir's Seminary, Fr. Tom said, "People ask my son Johnny (Fr. John Hopko) what his father was up to. He would answer, "I'm not exactly sure, but I think he's going around the country reminding people that the Orthodox Church is about Jesus Christ."
For Fr. Tom, the message of Christ and the Church was all encompassing. We didn't have a religious life, separate from our daily lives, but a Christian life that was real life, permeating everything. He challenged us to live in reality, where God envelops everything and everyone. He reminded me of the Book of Acts 17:16, "For in Him we live and move and have our being."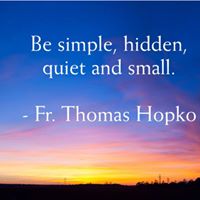 Fr. Tom wrote the much-discussed 55 Maxims, which are practical and concise sayings for every-day life. They remind me of the Sayings of the Desert Fathers, whom Fr. Tom loved, but for modern-day Christians. I think about them almost every day. I even have a friend who taped them to her bathroom mirror for an entire year. Number 1 pretty much sums up Fr. Tom. "Maxim #1. Be always with Christ and trust God in everything."
Fr. Tom encouraged us to be honest with ourselves, and to seek counseling if necessary, or to attend AA or Al-Anon meetings. Whatever it took so that we could clearly see who and what we really were. He liked to quote James A. Garfield, "You shall know the Truth and the Truth shall set you free, but first of all you will be miserable." Fr. Tom challenged us to be accountable. "There needs to be one person, one person, in your life, that knows every single thing about you."
Realist and Raconteur
Fr. Tom was courageous and always spoke the truth. He reminded me in some ways of a fiery Old Testament Prophet, warning us of choosing false gods, and of making Orthodoxy into nothing more than a religious addiction. He had strong words for Orthodox Christians who tried to live a life other than the Gospel, turning it into a form of religion devoid of true meaning. It's easy to lose our way in our rich tradition and focus instead on rubrics or the Typikon. To Fr. Tom, we always had to remember first that we served a living God, and that we were human beings made in His image. "Maxim #18. Be an ordinary person, one of the human race."
My friend Fr. James' son called Fr. Tom 'the realest'. No typo there. There was no pretense with Fr. Tom. He was humble and utterly transparent. He was also hilariously funny. Fr. Tom didn't seem to have a filter, which was part of the delight of being around him. He wore his heart on his sleeve, and I was really never sure what was going to come out of his mouth next. He was utterly human, yet diffused so thoroughly with divinity.
Fr. Tom was a skillful raconteur. Some of my favorite memories are of sitting in someone's living room after dinner, gathered tightly around Fr. Tom, while he would careen from one entertaining story to another, ranging from his years as a parish priest to his travels in other countries. He would say, "Matushka Anne made me promise not to talk the whole time," but it seems he couldn't contain himself. With a glint in his eye, and a smile on his face, he'd launch off again, "I can't resist telling you…" Oh, how I miss those times.
Always at Work
Fr. Tom was a tireless worker. I've probably never met anyone so disciplined and committed in my life. He took his role as a priest 100% seriously, and prayed and worked from early in the morning, often traveling to an engagement well into the night. When I commented on his relentless schedule, he would simply say, "This is my job!" He served the Divine Liturgy with precision and seriousness, and his writing and speaking commitments held the same level of intensity.
Fr. John Hopko told a wonderful story, after the funeral, of serving as an altar boy with Fr. Tom as a young boy. He didn't give Fr. Tom the censor in time, and Fr. Tom was left waiting. When his father asked him about it after the service, Fr. John thought that he had come up with a good excuse. "Father, I was praying!" Not good enough. Fr. Tom said, "We are not here to pray, we are here to work!"
I worked with Fr. Tom on a book project for several months, and one day he emailed me back, "Thank you for your good, hard work." I beamed for days, because to me, that was the ultimate compliment.
Fr. Tom applied this same zeal in his pastoral care. I think only time will tell of the many lives he personally touched. I made a new friend at Fr. Tom's funeral. She told me that when her husband died tragically in an accident, she called Fr. Tom, and he drove 7 straight hours late at night to console her. And his prodigious memory proved his concern for people he had met only briefly, but loved. A close friend of mine ran into Fr. Tom a few years ago while visiting the Transfiguration Monastery in Ellwood City, where he served since his retirement. He said, "I remember you!" She didn't think they had been formally introduced, although she had heard him speak on several occasions. He remembered her daughter's name, and then asked about a son who was going through a difficult time. Fr. Tom gave her an icon of his patron saint that had just been given to him that very morning. He cared for all of us so much.
Five or so years ago, Fr. Tom became ill with a heart condition. Instead of working on projects with him, or asking him to come speak, I turned instead to thanking him in letters and in email, and I tried to pray for him every day. I thanked God for him. I only spoke with him about once a year, if that.
Fr. Tom's Funeral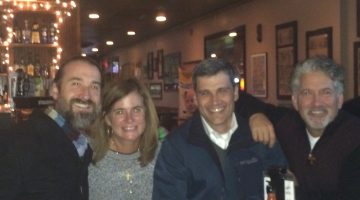 Now Fr. Tom is gone. But not really. My words can't do justice to the man who so thoroughly incarnated the Word. I thought so many of us would be inconsolable at his passing. While I confess that I still have a hard time listening to his voice in recordings, I know that he is interceding on our behalf in the company of the saints he adored.
Some of my best friends from around the country and I flew to be together for Fr. Tom's funeral at the monastery in Pennsylvania. It was such a blessed, incredible time. It was only later that I realized that he introduced me to all of them: an Orthodox priest, a chaplain, and a therapist, a rag-tag, merry band of followers. Within minutes of hearing of his passing, we made plans to be together for the funeral services. I was in Southern California when Fr. Tom reposed, and was awake half the night, worrying about getting a ticket with a few days' notice. I frantically emailed my friends, asking them to pray for me, so that I could be with Fr. Tom one last time. I bought one of the few remaining tickets and was on my way.
Miraculously, our flights all converged, and we jumped in a rental car, arriving just in time for the end of the Panakhida service. Although we did get lost more than once, our timing seemed impeccable. Mother Christophora gave the most beautiful homily, and the atmosphere, in the middle of Lent, held a Paschal joy. I was astounded. I expected Matushka Anne to look exhausted after caring for Fr. Tom around the clock for so long, but she was radiant. Though it seemed impossible, she looked younger and more full of life than the last time I had seen her, which was several years before.
Fr. Tom used to thunder, with great conviction, "He who endures to the end shall be saved." As a rejoinder, he would add, with an almost daring smirk, "And expect to be fiercely tempted to your last breath." Well, Fr. Tom, good and faithful servant, you made it. You can say, with the rest of the saints, "I have fought the good fight, I have finished the race, I have kept the faith."
May his memory be eternal!