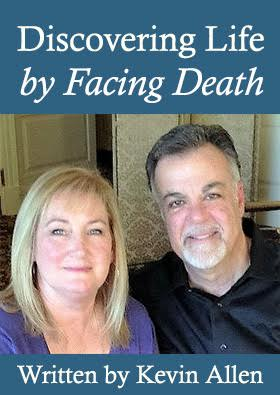 Diagnosis
In May of 2016 I was diagnosed with spontaneous (not familial) amyotrophic lateral sclerosis (ALS), a progressive neurodegenerative disease that affects nerve cells in the brain and the spinal cord. It is also known as "Lou Gehrig's Disease" after the baseball player who died of this disease in 1934.
According to mainstream medicine it is a complex, progressive and ultimately terminal motor neuron disease with an average two-to-five year life expectancy, with no cure or therapy except palliative care. There are "alternative" therapies – some of which I am pursuing – but none of them have been proven to cure ALS. My hope though is that they may reduce or postpone the degenerative symptoms while I prepare myself.
The initial experience of the diagnosis was like having an "out-of-body" experience. I was "present" when the neurological specialist, along with my wife and two daughters, made the diagnosis, but I wasn't fully "there". The specialist reviewed the primary neurologist's Electromyography (EMG) test and diagnosis. She gave her second opinion, "Yes, you have ALS.". I knew enough about ALS to know it is a pretty dreadful disease leading to death.
My family started crying, but ironically as the neurologist verbalized the diagnosis the words of Elder Sophrony (Sakharov) of Sussex flashed through my mind: "The way of the Christian is crucifixion". When I first read these words I did not think he was referring to a physical or health-related sort of crucifixion but rather a metaphorical or spiritual one – like subduing the ego, the passions and the flesh.
I have to admit it was a major shock to my family and to me; no one saw this coming. Yes, there were tears, long hugs and looking deeply into my wife's, daughter's and grandchildren's eyes. The prospect of leaving those you love and all you know and have experienced can be a deeply unsettling experience. One of my greatest memories and experiences is being in church with my family, singing and receiving the holy Eucharist. But I decided at the outset of the diagnosis that I would not go through the phases of asking "why"; anger with God; disbelief in God; or losing hope or faith.
The Journey Begins
In the Orthodox spiritual tradition, we are encouraged to be ever-mindful of our mortality, not in a depressed or despondent way of course, but so we can prioritize what is most important, as this life is the entry way to eternal life. But when I heard the diagnosis and in the days that followed I realized that I had been thinking of my mortality in a more theoretical way. I had been kicking the 'mortality can' down the road and assumed I'd live to an older age. Now it was right there in front of me and I had to face it.
Initially, however, I found that the Evil One and his minions were tempting me with negative thoughts and images, minor depression, fears and sometimes bad dreams. Psalm 55:4 articulates this well: "My heart was troubled within me, and the fear of death fell upon me. Fear and trembling came upon me, and darkness covered me".
As a result, I try to pray a lot at my home altar and interiorly (The Jesus Prayer), and ask God to take away the fear and anxiety and to replace these with hope and peace. I find that trying to live in the present moment helps rather than speculating and worrying about the future. As an Abbess said to me, "The present is the only reality; the past and the future are not realities. God is with you in the present moment." I also start out many mornings praying the Akathist Of Thanksgiving, a beautiful, positive and inspiring prayer that puts me in a very good place spiritually. My spiritual father also gave me some excellent advice. He told me about something the fathers call "arrow prayers": specific prayers targeted at specific states of mind. He suggested I repeat one from St. Gregory Palamas, when I felt down or fearful (until the darkness goes away): "Lord, illumine my darkness, Lord illumine my darkness, Lord illumine my darkness".
I also did some research on preparing for death. The first book I reread was Fr John Behr's "Becoming Human", a small book filled with wisdom, which I highly recommend to anyone dealing with a terminal illness, or one who wants to prepare in this life for the next. One sentence struck me: "Human death is educational, enabling us to experience the frailty of our nature so we may experience the strength of God, and through this we become a eucharistic gift to and of God".
Looking Inward
We generally do not appreciate feeling weak and powerless in this life; we tend to think – especially when we are healthy – that we are autonomous; so dealing with our impending death and its subsequent sense of powerlessness, weakness and lack of control can be an entirely new experience and journey, which most of us are not used to.
Another significant book I read is "The Theology of Illness" by Orthodox philosopher Jean-Claude Larchet. It is an amazing book, dealing with patristic perspectives on sickness and how to make one's suffering spiritually redemptive.
I also contacted two respected Orthodox bioethicists to discuss end-of-life issues and decisions. One of them wrote this: "The most important aspect of care in an advanced illness from an Orthodox Christian point of view is to prepare spiritually for the ultimate healing encounter with Christ at our death". This made me realize that death is a healing encounter not an end.
Without a sense of meaning and purpose, terminal illness can feel random and lead to hopelessness. Author Jean-Claude Larchet, quoting the patristic fathers, writes of sickness and suffering as a potential means for spiritual progress. He writes: "Illness and its attendant sufferings often make up part of the numerous tribulations through which a person must pass in order to enter the Kingdom of God…[it is] a part of the cross which the person must take up and carry…to follow him on the way to salvation which he has opened for us, to live and receive fully the grace received through baptism, to assimilate oneself truly to him, to suffer and die with him, in order to rise again and live in eternal communion with him."
So I think we must make this journey with understanding of the Big Picture – our transfiguration and our eternal life – and have trust in God. As St. Paul writes, "And if Christ is not risen, your faith is futile…" (1 Cor. 15:14). If Our Lord did not overcome death, neither will we. But thankfully He did and therefore so will we!
A fine line I have had to walk is whether to believe God will heal me, or to face and prepare for my mortality. I recently visited with a priest from Crete who was in our area of the US and travels the world with a relic of the authentic holy Cross and prays for those suffering with disease. His ministry began when he lost his young daughter to cancer. His presbytera told me that "we do not pray so much for bodily healing, as we pray for God to do what is best for our soul". In some contemporary Christian circles many associate physical healing, longevity, and even prosperity as Biblical promises, and if you do not experience these there is something wrong with your faith. I do not dismiss the possibility of God healing me. While I am doing everything I can, however – both medically and spiritually – I try to focus on what sickness can teach me about preparing my soul for its journey to eternal life, while remaining open to whatever God's will is for me.
One of the problems and challenges with illness and pain is, as a saint wrote, "The worst of sickness is that it so often weakens you (so) that you cannot fix your thoughts on God". But in that state, we can simply offer our illness and pain to God as a way to participate in Our Lord's redemptive Passion.
A Terminal Illness Changes Everything
Having a terminal diagnosis changes everything in a flash. I now spend more time in prayer. My thoughts are more focused on spiritual things than of this material world. I want internal peace and quiet more than I want to be stimulated, distracted and entertained. I realize a lot of what I have done in my life has essentially been a distraction from what is most important. I appreciate my family, friends, spiritual community and clergy who have rallied around me in support. When I was first diagnosed, a local priest, a friend from a sister parish, came to my home and prayed and anointed me with holy oil and spoke to my wife and me about my impending transfiguration. It was a very encouraging visit. I have also had several priests – including my own – pray and anoint me before holy relics. A local Russian priest (ROCOR) who has a relic of the Great Martyr and Healer St. Panteleimon in his parish prayed the "Akathist to St. Panteleimon" for me and I was able to venerate the Saint's relic.
I definitely realize now that love is what life is all about, as we are reminded in the holy scriptures – love of God, family, neighbors, strangers, the ill and afflicted and one's spiritual community. I am a bit more "detached" now than I was before my diagnosis, because if one is "all in" this world, being separated from it (by death) is an even more difficult transition. I think this is what essentially separates laity from monastics: less attachment to this temporal world.
A terminal illness affects not only the patient but family and close friends as well. It is very difficult to watch someone you love suffer – it is not an easy path but it can be a holy one. The fathers tell us that God is very close to the one suffering from illness. My family is doing well and we are facing this together, honestly and without illusion. They are dealing with this with tremendous love, care and concern. I have friends that say my condition has deeply affected them and made them rethink their priorities. I have been blessed with friends who have rallied around me. I am doubly blessed.
As I look back at my youth – I was not raised with any spiritual formation until I was a teenager (and then not Christian) – I spent most of my time enslaved to my passions, which are the distortions of the gifts we are given as created beings. When I was a teenager in the nineteen sixties the so-called fleshly passions were emphasized as what it is to be human. I wish I had been raised as an Orthodox Christian. As an adult I pursued the values we are taught to achieve in our American culture – ambition, comfort, self-fulfillment, material success, career success, pursuit of wealth, etc. I spent a lot of time on the road traveling and building businesses and wish I had spent more valuable time with my wife and family and seriously pursuing God and spiritual transformation. As I look back now, I see less value in most of the so-called "material things" I pursued, because none of it prepares me for the next life. So if I had to do things over again, with what I know now, I would focus more on the life to come than on this temporary life and try to develop more love in my heart. I would also have been kinder, less self-centered, less critical and judgmental had I to do it all over again.
How Do We Prepare for Death?
So what can people do to prepare for their death? Well I'm not an expert, but I would say that those who have longer terminal illnesses can look at this as a blessing from God to prepare themselves. The fathers tell us that sudden death – before one has truly repented – is not a blessing.
What does such spiritual preparation involve? Well I try to see this as a period where I am preparing for what I call "the great adventure"! I have always loved adventures and this is the biggest one I am facing in this life! For me it involves prayer for God to purify my heart and to help me to be ready for the next life. I have also reached out to people I have had misunderstandings with over the years to make reconciliation and I must say the people I have contacted have been wonderfully forgiving. And I try to bear the burden of this diagnosis – and its attendant discomforts – as cheerfully and positively as I can.
I also pray to God ceaselessly to turn my heart into a "love vessel" because as Orthodox Christians we do not believe that the afterlife is merely a place where we are sent or go, but an experiential state of being, and love is most important in preparing us for being in God's all-holy and loving presence.
As St. Paul wrote (1 Cor. 2:9: "Eye has not seen, nor ear heard, Nor have entered into the heart of man, The things which God has prepared for those who love Him."
In conclusion, it's important to find meaning in death and not to look at it merely as an "end" to existence or something that happens randomly, without meaning or purpose. We can use our time of illness as a period of "involuntary asceticism" (according to the fathers), and if we use it appropriately it can be as beneficial as voluntary asceticism for the Christian: where one finds one's true heart and is not so attached to this temporary world, its many illusions and pretenses, and partakes of a journey where we share in Christ's suffering, passion and His Transfiguration.