Hello! I'm Nicholas Kotar, and I write epic fantasy inspired by Russian fairy tales.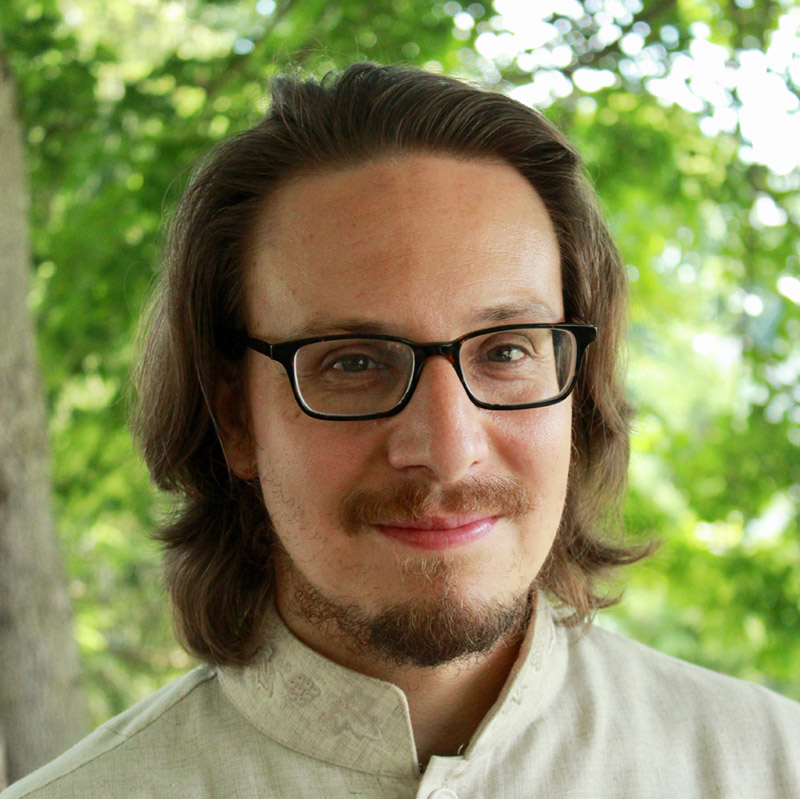 Russian fairy tales are a fascinating blend of the beautiful, the macabre, and the bizarre. If you read them, you'll encounter fantastical creatures like firebirds, dragons with many heads, shape-shifters, paradise birds with the heads of beautiful women and the bodies of eagles, hags with dubious loyalties, and nature spirits that sometimes help the hero, but sometimes want to eat him alive.
But underneath all the arresting strangeness, there's a well of profound and even spiritual meaning that makes these stories worth returning to again and again. In fact, as Russian philosopher Ivan Ilyin suggests in his wonderful lecture "The Spiritual Meaning of Stories," they are indispensable for those of us who have lost our ability to see and appreciate the beautiful and transcendent in life.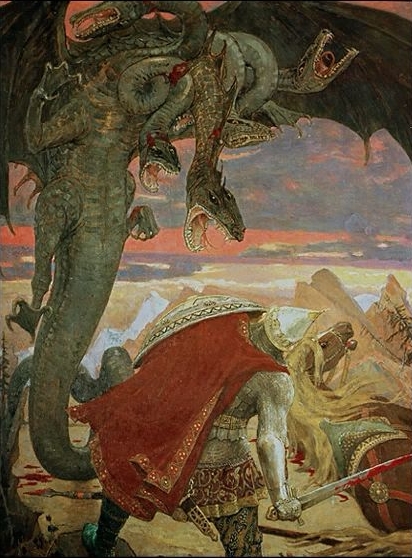 I take these fairy tale settings and tropes as inspiration for new explorations of both epic and intimate battles of good against evil. The authors that inspire me the most are J. R. R. Tolkien, C. S. Lewis, George MacDonald, Gene Wolfe, N. K. Jemisin, and Catherynne M. Valente.
If you're interested in why I prefer to write in both the fantasy and fairy tale genres, read my writer's manifesto here.
MY BOOKS
The Song of the Sirin
An evil omen clouds the sky. A song of lore returns. Can one man's quest save the world?
Voran can't help but believe the rumors. As blight ravages the countryside and darkness covers the sun, the young warrior of Vasyllia hears of an ancient spirit that devours souls. He feels powerless to fight the oncoming devastation until a mythical creature entrusts him with a long-forgotten song. Legend has it that such a song can heal the masses, overthrow kingdoms, and raise humans to divine beings…
Armed with the memory of the song, Voran must hunt down a dark spirit before it achieves its goal of immortality. His quest takes him through doorways to other worlds and puts him on a collision course with seductive nymphs and riddling giants. With each step of the journey, the strength of the villainous spirit grows, as does Voran's fear that the only way to save his world… is to let it be destroyed.
The Song of the Sirin is an epic fantasy retelling of the Russian fairy tale Prince Ivan and the Grey Wolf. If you like the hero's journey, creative twists on mythology, and classic fantasy, then you'll love Nicholas Kotar's sweeping tale.
The Song of the Sirin is available on my website, as well as on Amazon.
The Curse of the Raven
A city ruled with an iron fist. A swordsmith just trying to survive. A choice that could heal the world…or plunge it into ruin.
Llun the smith is an artist at heart, content to make the most beautiful swords and nails and horseshoes in his city. But when his smithy is visited by the grand inquisitor of the secret police, his peaceful life is at an end.
He is offered the perfect job–to be the exclusive smith of the new order. Endless luxury, good food, and the freedom to create–it's everything he ever wanted. But it comes with a price.
He has to make a seemingly insignificant object–a metal flask–as a gift to the new ruler of his city. Seized by a strange inspiration, he instead creates an object of great power that can heal thousands… or lead to a war that would never end.
The Curse of the Raven is a novella sequel to The Song of the Sirin. It is exclusively available to my Readers' Group. If you would like to join my Readers' Group, please sign up below. You'll receive an ebook copy of The Curse of the Raven for free!
The Garden in the Heart of the World
This full-length novel sequel to The Song of the Sirin is inspired by another famous Russian fairy tale, "Finist the Bright Falcon."
It will be published on November 1, 2017 by Waystone Press.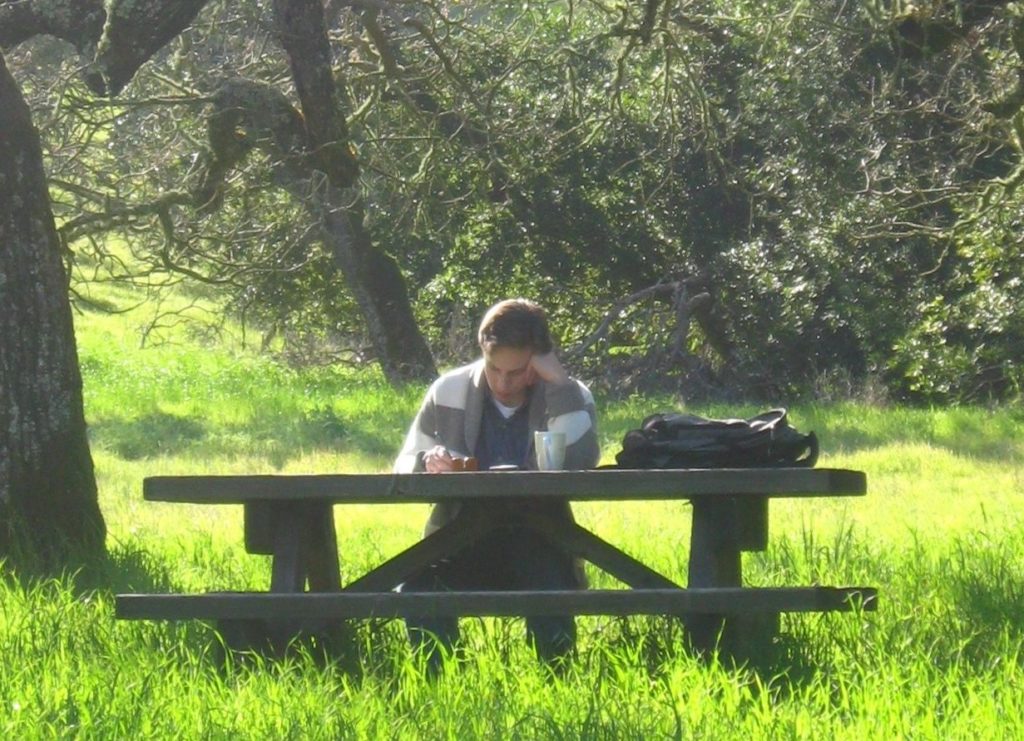 My Blog
The more I research the history that shaped Russian fairy tales, the more I am astounded by the wealth of information I find. However, most of it is in Russian, and it seemed unfortunate to me that more people couldn't enjoy it in English. So I began to translate some of the articles and posts I found and to feature them it on my blog. The deeper I dig, the more fascinating the traditions and culture get. Here are some of my favorites:
I typically blog once a week.
Translation
I am a freelance translator from Russian to English, specializing in literary, historical, and religious texts. Here are some of the books I've translated the past few years.
See my translations page for more information.
Music
I conduct Russian sacred music and am an occasional tenor soloist. I am the resident conductor of the Holy Trinity Monastery and Seminary Men's Choir in Jordanville, NY. Previously, I conducted the St. John of San Francisco Men's Chorale (see our recordings here) and the St. Cyrill and Methodius Youth Choir in the Holy Virgin Cathedral in San Francisco, CA.
As a soloist, I have performed in several Classical works, including Stravinsky's Les Noces, Handel's Messiah, J.S. Bach's The Passion according to St. John, and Brahms's Zigeunerlieder. I am also a featured soloist on Ensemble Cherubim's recent recording of Bortniansky's concertos (purchase here).
You can hear an example of my solo work here.
Bio
I come from a family of Russian immigrants who moved from Russia after the Revolution, and I grew up in what was essentially a Russian ghetto in San Francisco. I spoke Russian before I spoke English.
My sister and I were homeschooled until a bright and sunny day when my mom had had enough of cat-herding. So she decided to open a school (thinking it would be less of a hassle, I suppose?), which she and my dad then administered for the next twenty years of their life (without taking a penny for it). This school, St. John of San Francisco Orthodox Academy, is a shining light of classical education in the Orthodox Christian community.
After graduating from UC Berkeley (yes, I studied Russian Literature, how did you guess?), I came back to teach in St. John's for seven years. Those years were formative for me and for many of the teachers, because of the talent of the faculty. There were poets, philosophers, politicians, and musicians among my colleagues, and our regular tea-fueled conversations by the fireplace had something of the Inklings about them.
Conquering Time
Eventually, a few of us teachers joined up to form a storytelling troupe, of sorts, called Conquering Time. We were an ensemble of performance and visual artists that staged original works of storytelling and traditional music. We also published some original poetry and prose.
My collaboration with Conquering Time produced four semi-staged musical pieces that we performed on both coasts of the US, France, and Russia. It also inspired me to write a novel called Raven Son, which was the kernel that eventually became The Song of the Sirin, my first completed novel.
Here is a clip of a choral selection from Conquering Time's performance piece "The Gift"
Travels
I have always loved to travel, and have been to every continent except Antarctica (and I'd love to go there). Some of my travels were missionary trips to build houses for the poor or to instruct local Christian communities in the rudiments of the faith. Some were for my own edification, such as a summer in London studying theater (I met Ralph Fiennes. Lovely man!) I even spent a month and a half in a remote island monastery in the north of Russia (yes, in winter).
Seminary
Finally, I decided to enter Holy Trinity Russian Orthodox Seminary in Jordanville, NY, which I completed in May 2014. My family and I are still based in Jordanville, where I conduct the male choir and teach music and pretend to be a homesteader. Our little house in cow country is the best place from which to write.
If you'd like to contact me, please do. I'd love to hear from you! Check out my author website if you'd like to find out more about my work. You can also follow me on Facebook and Pinterest.