I recently received a wonderful question from one of the listeners of my new podcast. I include it here, because it gets at the heart of what I'm trying to show you by retelling you these stories. For reference, here is the episode where I tell the story of Finist.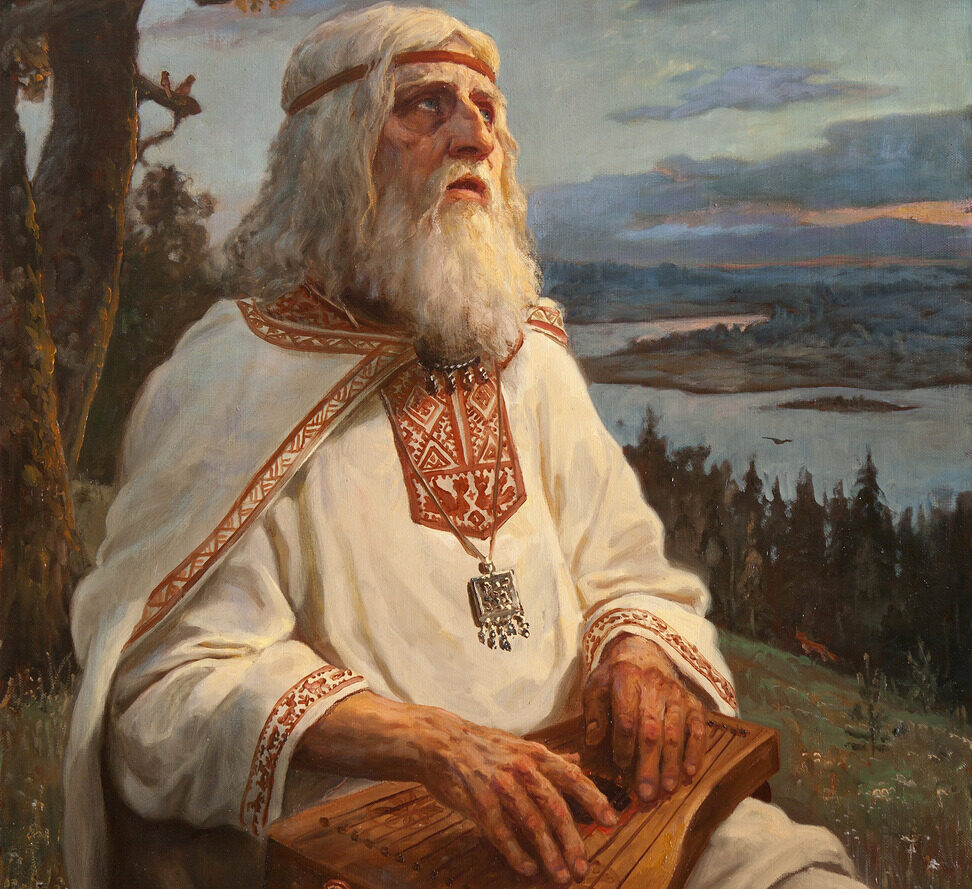 Here's the question:
Regarding the pattern at the end [of Finist], where the beautiful girl has endured much hardship, she manages to win back her beloved from his new wife. We see a phenomenon here: if you take the storyline literally, the morals exhibited are not good. But if you read the same story in a more 'spiritual way', then the morals are very good.

Let me explain. so this girl comes back to her beloved and steals another woman's husband. In fact, the last fairytale where I heard this same pattern, the king even cuts off the head off his wife once his beautiful old love returns. This doesn't make sense.

However, if you read the story in a non-literal way, and this is the journey of a soul towards achieving the good, then it is a moral achievement that she "gets her boyfriend back."

I have often wondered how this phenomenon works in fairytales. I wonder about it also from the perspective of telling such stories to my very young children. Am I giving them an obviously bad moral, or a pattern for a spiritual truth?
There are two wonderful things in this question that I'd like to get address. They have to do with this interesting idea that I'm going to discuss in more detail in future posts called the moral imagination.
The Moral Imagination and Bad Stories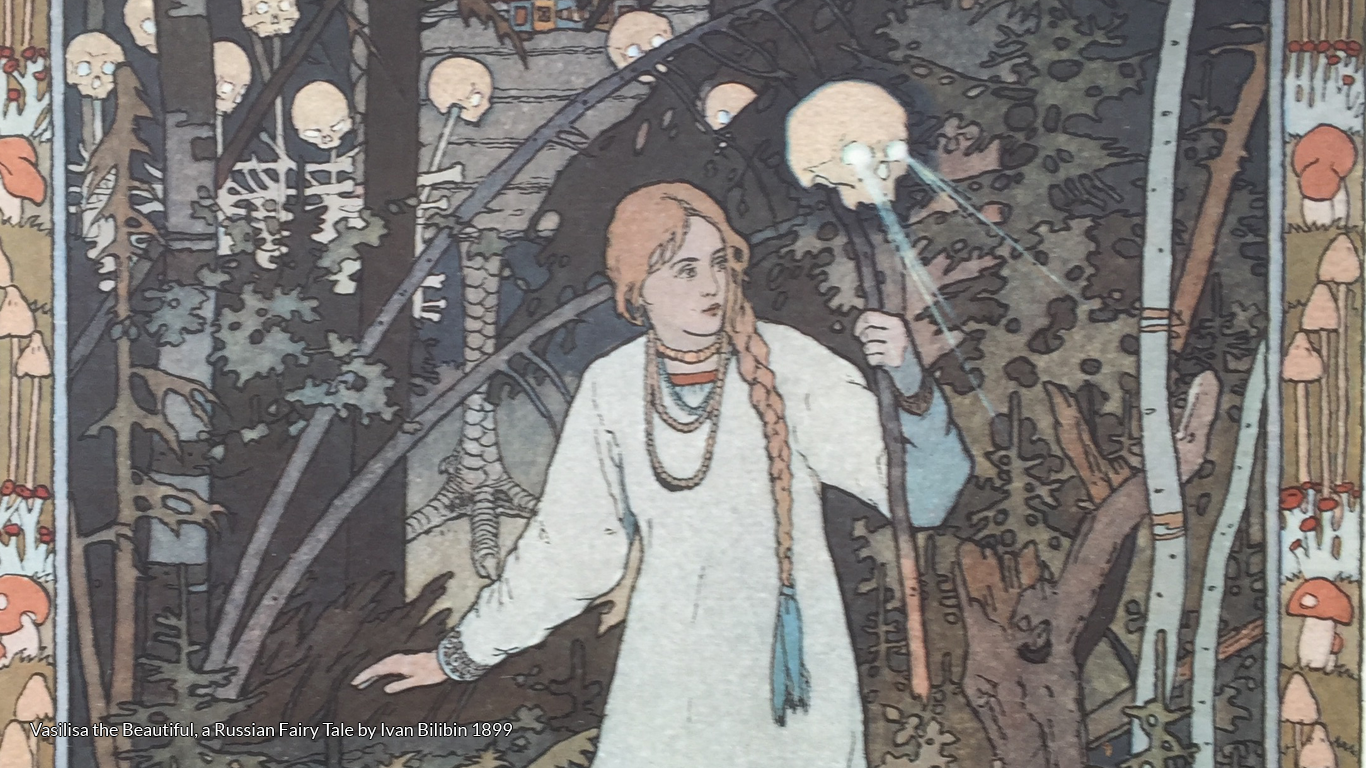 First of all, I have a confession to make. Yes, not all stories are good for you. The official description of my new podcast puts bluntly: "Is fiction dangerous?" Well, actually, yes it is! Stories speak a visceral language of the heart, and if our heart is unformed (or badly formed), we can be easily swayed by stories that have a bad heart.
Theologian and writer Vigen Guroian reminds us of this in his essay "On Fairy Tales and the Moral Imagination," where he says,
Our society is failing to cultivate the moral imagination because very often the stories we live by–the stories we read ourselves or read to our children, the stories we watch on television or at the movies–are not stories that grow the moral imagination, but stories that crowd it out."
One of the worst kinds of story that we often tell ourselves is the story of the supreme good of self- actualization, of finding your one true love, of finding your passion and making your mark in the world. This is a compelling story to the imagination, because it speaks directly to the heart. Take this passage from the synopsis of a recent bestseller called Untaming, which has been chosen for Reese Witherspoon's book club, ensuring it immediate bestseller status:
There is a voice of longing inside each woman. We strive so mightily to be good: good partners, daughters, mothers, employees, and friends. We hope all this striving will make us feel alive. Instead, it leaves us feeling weary, stuck, overwhelmed, and underwhelmed. We look at our lives and wonder: Wasn't it all supposed to be more beautiful than this? We quickly silence that question, telling ourselves to be grateful, hiding our discontent—even from ourselves. 

For many years, Glennon Doyle denied her own discontent. Then, while speaking at a conference, she looked at a woman across the room and fell instantly in love. Three words flooded her mind: There She Is. At first, Glennon assumed these words came to her from on high. But she soon realized they had come to her from within. This was her own voice—the one she had buried beneath decades of numbing addictions, cultural conditioning, and institutional allegiances. This was the voice of the girl she had been before the world told her who to be. Glennon decided to quit abandoning herself and to instead abandon the world's expectations of her. She quit being good so she could be free. She quit pleasing and started living.
Never mind what this "untaming" could do to the woman's immortal soul. Never mind what it might do to her husband and children. Oh yes, she was married with a family when this "untaming" happened!
The World of Story and the Real World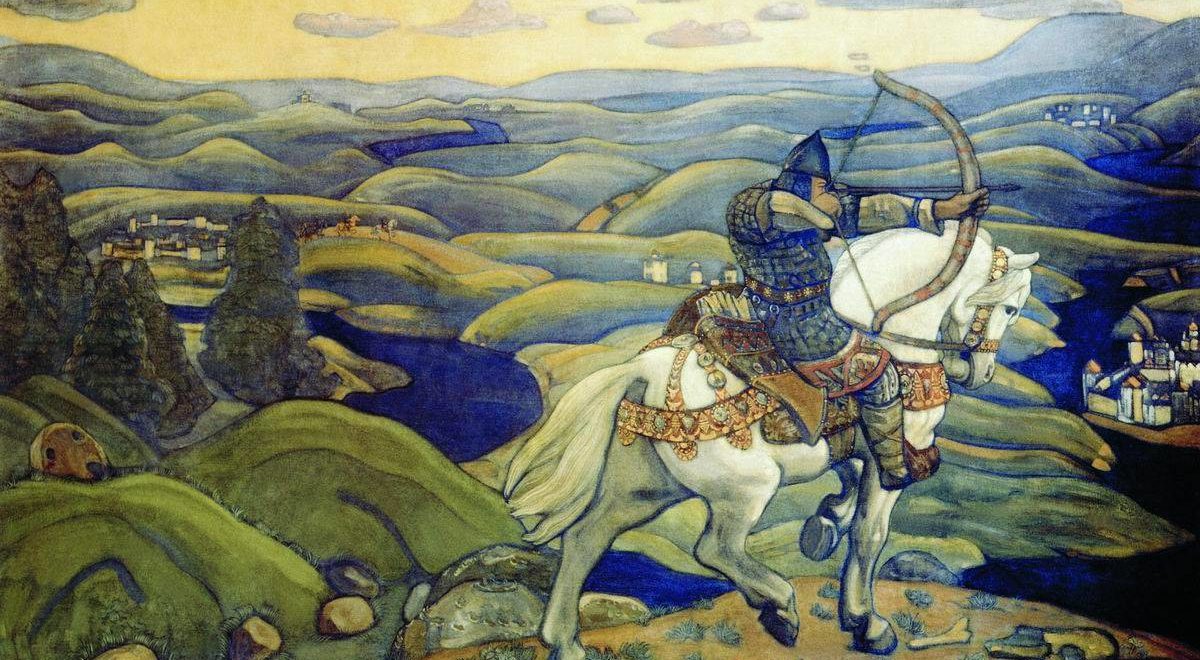 So at first glance, it might seem that the story Finist has a bad heart, because it seems to suggest that true love can simply disregard the conventions of marriage. Sounds like a pretty bad moral, and one that we often encounter in the stories we see on TV and the movies.
But no, not at all. And the listener started answering her own objection when she suggested that there might be a "spiritual reading, not literal reading" of the fairy tale.
There is neither a literal nor a spiritual interpretation of a fairy tale. There is simply the fairy tale, its language by its very nature the language of symbol and of imagination and of transcendent ideals.
Vigen Guroian writes:
Plato argued that conversion to that which is moral, that which is just, that which is right and good is like an awakening–like remembering something long forgotten. Good stories have a special capacity to bring back to life the starved or atrophied moral imagination, to bring back to mind what we once knew… Fairy tales are not scientific hypotheses, nor are they practical guides to living. They do something even better, however. They resonate with the deepest qualities of our humility. They enable us to envision a world in which there are norms and limits, a world in which freedom respects the moral law or pays an especially high price."
So when our children listen to Finist, do they think "Finist is a bad character because he chucked his lawful wife for his one true love"? No. They are much more likely to think: "Perseverance and self-sacrifice can overcome even the worst injustice." Because children are wise enough to know, even without being told, that marriage to a sorceress is no marriage at all. It's us parents who need to have our moral imagination restored, sometimes.
Simply put, it is absolutely true that we must encounter the right kinds of stories, at the peril of our very lives. Much of the madness of the current political and cultural moment is a result of the proliferation of the worst kinds of stories.
If you'd like to hear me analyze other stories and talk about their capacity to warm our heart up for virtue, be sure to listen to the rest of the episodes in my new podcast, In a Certain Kingdom. 
I also talked a bit about this in a recent video: