A few years ago, I stumbled across a podcast on the Ancient Faith network called Paradise and Utopia. I don't remember what it was exactly that intrigued me, though I'm sure there were several things. I started listening to it on long drives. I remember particularly how I listened as I was driving my two kids (before #3 had showed up) to pick up some raw honey at a honey farm.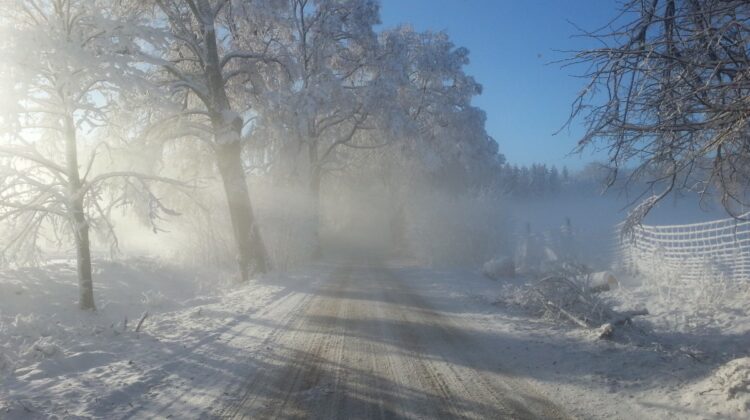 The sun was at its wintry brightest over a landscape that was still lightly dusted with snow. Then it performed an act of gorgeousness by shining through a tree branch as it set. At that exact moment, Fr. John started to talk about how Christianity is essentially a cosmos-affirming religion. Not one that consigns the created world to the realm of the demons, the unclean, or the undesirable.
I knew this, of course. But in that moment ,hearing it that way in that place, it affected me and reaffirmed my desire to do my part to transform the world through culture.
Not incidentally, Ivan Ilyin speaks about the need for world-affirmation in his book Foundations of Christian Culture:
The world must be accepted as created by God and having received from God its own meaning and its own calling, which is encapsulated in the incarnation that sanctified not man alone, but through man, all of creation. The meaning of this is expressed by these phrases: "I have overcome the world" John 16:33) And therefore "All authority has been given to Me in heaven and on earth." (Matthew 28:18) and "All things have been delivered to Me by My Father." (Matthew 11:27) And the calling of the world is as follows: "that in the dispensation of the fullness of the times He may gather together in one all things in Christ, both which are in heaven and which are on earth—in Him." (Ephesians 1:10)

This is the purpose and the justification for Christian culture.
So when I found out that Fr John was making his podcast into a series of books, I was thrilled. And when I was asked to actually edit the book before publication, I might have done a happy dance.
Ever since publication day for The Age of Paradise, I've been trying to arrange a live interview with Fr. John on Facebook. But for weeks we tried without success as various demons (technological and otherwise) seemed to make it the work of their existence to stop it from happening in the first place. But finally persistence won the day. And we met and talked online.
I have to say, this conversation moved me in ways I did not expect. Fr. John is a generous and kind spirit who is supremely intelligent and yet gently pastoral. I'm sure you will agree with me when you hear our conversation, where we discussed questions such as these:
What is the difference between paradise and utopia, and why should we care about that difference?
Why is the oppressive church structure such a trope in modern popular culture?
How can a knowledge of our past help us address the cultural issues of the present?
How does the work of the historian intersect with the work of the novelist?
All of this, and more. Enjoy:
Or, if you prefer to listen only, here is the audio file of our conversation:
If you were moved, as I was, by Fr. John's insights, please be sure to purchase his wonderful book The Age of Paradise. You might also enjoy Ivan Ilyin's Foundations of Christian Culture , especially when you see the interesting parallels between his thoughts and those of Fr. John.