Aristotle's On Poetics, which I talked about extensively in this post, was basically the first formal analysis of Western literature in history. Not surprisingly, it was also instrumental in the formation of the Western canon of literature. His definition of literature as having the power to change the reader is peerless. As long as writers kept, for the most part, to his principles, literature held a place of prominence in Western civilization.
Ironically, it was exactly this place of prominence that led to its downfall.
The Problem with Romanticism
With the rise of the Romantic movement, the role of the reader became secondary to the role of the genius-poet. Immanuel Kant argued that only the aesthetic genius could give meaning to a phenomenal universe by constantly "pulling down" beauty from the noumenon. Without getting too deep into Kant's extremely difficult philosophy, what he said was this: It takes a madman to bring meaning to a chaotic universe. This new genius-madman-poet soon became a figure of respect, reverence, and, eventually, adoration.
This elevation of the artist to a figure worthy of near-worship was a fundamental betrayal of the principles of Aristotle's Poetics, which focused less on the creator than on the effect of the creator's art on the audience. What happened next was interesting. The artist, unshackled from the expectations of the reader, began to put a premium on originality, not classical form.
Initially, this led to some very affecting and even edifying literature. However, without the external limits placed by Aristotle's rules, soon literature stopped concerning itself with ethics. By the twentieth century, literature became a self-referential orgy of style over substance. Not surprisingly, most "elite literature" of our time is read by a very small group of people who are less interested in the good, true, or beautiful, but more in the satisfaction of their personal desires. A good example of this is the recent Pulitzer Prize winner The Goldfinch, a work of beautiful language telling a banal story of self-pitying idiots making the same mistakes over and over again. Reading it provides no catharsis, only confusion.
Postmodernism's Incisive Criticism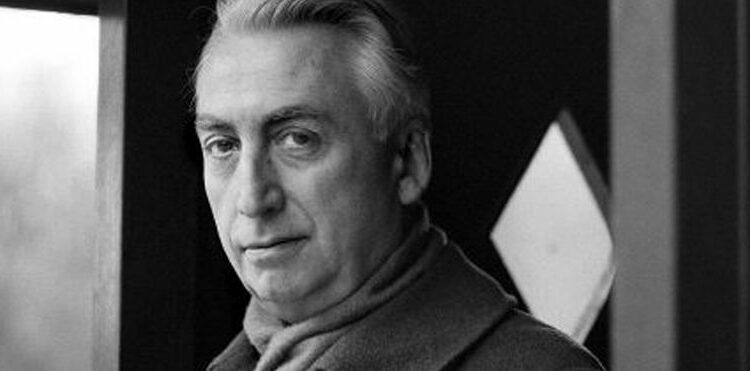 The postmodern philosopher Ronald Barthes summed up this problem beautifully by blaming not only the writer, but the critic who was created along with the genius-writer:
The author still rules in manuals of literary history, in biographies of writers, in magazine interviews, and even in the awareness of literary men, anxious to unite, by their private journals, their person and their work; the image of literature to be found in contemporary culture is tyrannically centered on the author, his person, his history, his tastes, his passions; criticism still consists, most of the time, in saying that Baudelaire's work is the failure of the man Baudelaire, Van Gogh's work his madness, Tchaikovsky's his vice: the explanation of the work is always sought in the man who has produced it, as if, through the more or less transparent allegory of fiction, it was always finally the voice of one and the same person, the author, which delivered his "confidence."
Barthes sees all the problems of modern culture incarnated in this transformation of literature into the worship of the Author. As though he were speaking with Aristotle directly, he wrote,
The true locus of writing is reading. Another very specific example can make this understood: recent investigations have shed light upon the constitutively ambiguous nature of Greek tragedy, the text of which is woven with words that have double meanings, each character understanding them unilaterally (this perpetual misunderstanding is precisely what is meant by "the tragic"); yet there is someone who understands each word in its duplicity, and understands further, one might say, the very deafness of the characters speaking in front of him: this someone is precisely the reader (or here the spectator). In this way is revealed the whole being of writing: a text consists of multiple writings, issuing from several cultures and entering into dialogue with each other, into parody, into contestation; but there is one place where this multiplicity is collected, united, and this place is not the author, as we have hitherto said it was, but the reader.
In many ways, Barthes is right. His problem, however, is that he isn't interested in the restoration of literature to its proper place. All he can do is  suggest that its interpretation should depend on the individual reader. For the postmodernists, this is enough.
Postmodernism's Dead End
Such a solution could (and already does) lead to an assertion that there is no absolute good to be gained from literature outside of the personal preference of each reader, conditioned by his specific cultural and ideological formation. This attitude leads to Barthes saying something typical of a Communist worldview:
Thus literature (it would be better, henceforth, to say writing), by refusing to assign to the text (and to the world as text) a "secret:' that is, an ultimate meaning, liberates an activity which we might call counter-theological, properly revolutionary, for to refuse to arrest meaning is finally to refuse God and his hypostases, reason, science, the law.
As a deconstructionist, Barthes can't offer us a new kind of literature that would help create culture for an increasingly divided and broken world.
The Logical (illogical) Conclusion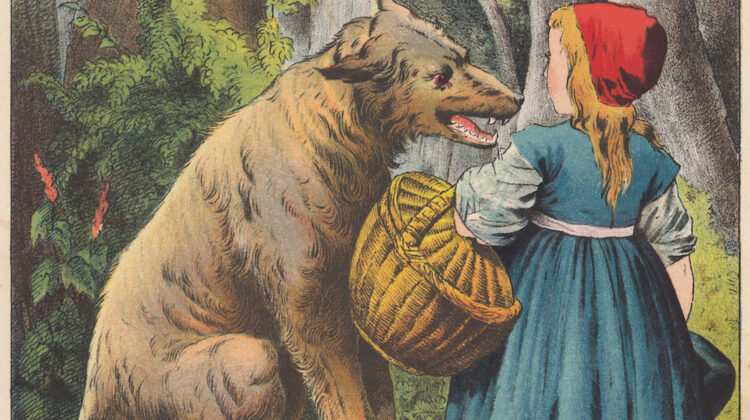 It would perhaps be enough to leave it at that. Let every reader decide what defines good literature. That's exactly where we are as a culture right now. Taste is not argued over, and no one dares make pronouncements about what is good or bad literature. But this is not a stable state of affairs. And we're beginning to see its natural conclusion. Spoiler: it's not pretty.
Recently, I read an astonishing article from a so-called scholar of folklore that insists that any attempt to unify people on the basis of common human experience as expressed in folk tales and epic poetry is not only useless, it's nationalist (maybe even fascist).
The implicit assumption of this author is frightening: any ideology or system of belief that claims that humanity can find a principle or story around which to unify is inherently dangerous. It will always lead to nationalism and atrocities against "the other."
You understand what that means, right? Christianity's message of universality is not only impossible, it's dangerous.
This is where we are now, people.
And this is why good storytelling may be the single most important thing any culture creator learns. And it's also why I'm going to be speaking exactly on that topic this Saturday at Doxamoot, a conference for Orthodox Christian lovers of Tolkien. If you're in the area, come by and let's chat!