After I published my manifesto A Call for A New Christian Culture, a rich discussion began in the comments. Most people provided suggestions or helpful criticism. A few seemed overwhelmed by the idea of culture creation. Some laughed at it outright.
It's not simply neo-Romantic mumbo-jumbo. I'm talking about rolling up your sleeves and working with people to recapture an experience of something they didn't even know they were missing. To help move the discussion along, I'll be sharing success stories and inspiring attempts from around the world.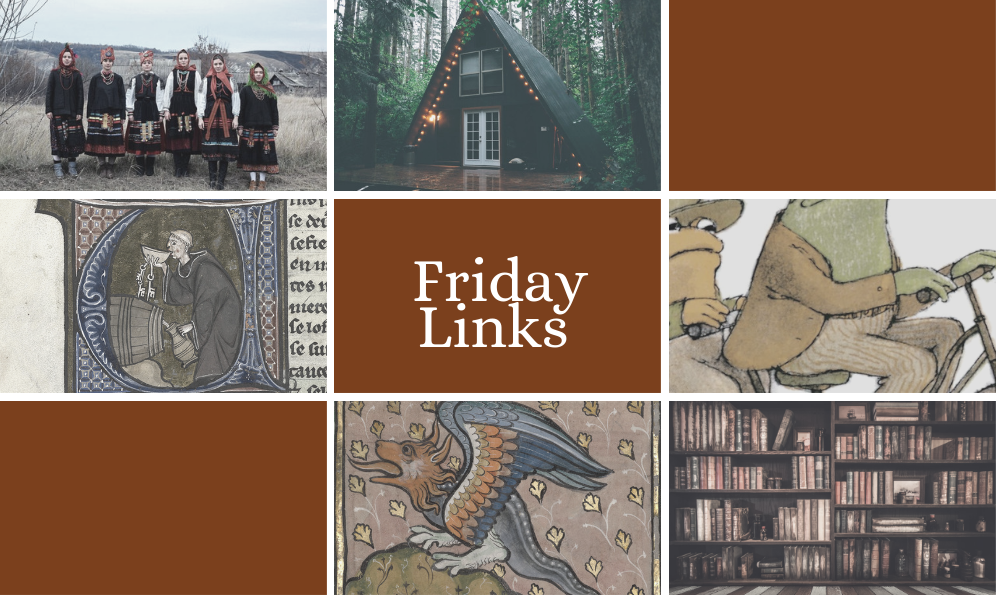 Today, I'm thrilled to share how a group of Russian young people are trying to create authentic Russian culture for a new age, rooted in age-long folk music and traditions. And they're doing a great job:
To continue the conversation about digital minimalism, here's an interesting essay about how the wisdom of the Fathers might be useful to help us cut down digital clutter. With one caveat, though. The author makes little distinction between John Cassian's techniques of prayer and high medieval Catholic techniques of imaging. These two are not the same thing. At all.
This past week was St. George's day on the Old Calendar. I always share one of my favorite articles about the dragon in the St. George legend. It talks about a lot of the stuff I mentioned in my posts about poetry vs. science.
Have you noticed that children's books have become very squeamish about suffering and pain? And have you also noticed how old fairy tales are filled with violence and morality? Here's a great essay about why everyone still needs stories, like Arnold Lobel's Frog and Toad tales. Here's an excerpt from this excellent essay:
This current tendency (in children's books and the world beyond) to sidestep problems and suffering and instead focus on praise and celebration has not made our lives more enjoyable, more satisfying, or more peaceable. While lately published articles suggest Americans are among the most stressed out people in the world, I am not content that "most stressed out" distinguishes handling a lot of stress well from handling a little stress very poorly. As opposed to teaching our children that their problems can be overcome, we have lately begun telling them, "You are good. Your problems are part of who you are. Your problems do not need to be overcome, because you do not actually have any problems. The problem is with the world. The world has not properly understood you or celebrated you."
I share even more links in my bi-weekly email newsletter. To receive it and to help join the movement to create a revitalized Christian culture for our time, make sure to sign up below. And I hope to see you in June at the Ancient Faith Writing and Podcasting Conference!