Every other Friday, I will offer subscribers of this blog videos, articles, and podcasts on the subject of culture creation. These are people who inspire with their mind, who humble with their talent, and who point a possible way forward for the creation of a Christian culture.
This week, I'm happy to begin with a discussion between Sir Roger Scruton and Jordan Peterson in Cambridge University. This is a fascinating glimpse into two very different minds and experiences that  come to agreement beautifully. I recommend that you especially pay attention around minute 43:00.
At that point, the moderator addresses the reality of our world's increasing fragmentation. He asks both of them how we can help inspire people with a vision of a common culture. Not surprisingly, their answer involves literature. Also tune into the third minute of the second hour, when both provide interesting answers about how to practically help people apprehend the transcendent. All of it is really, really good.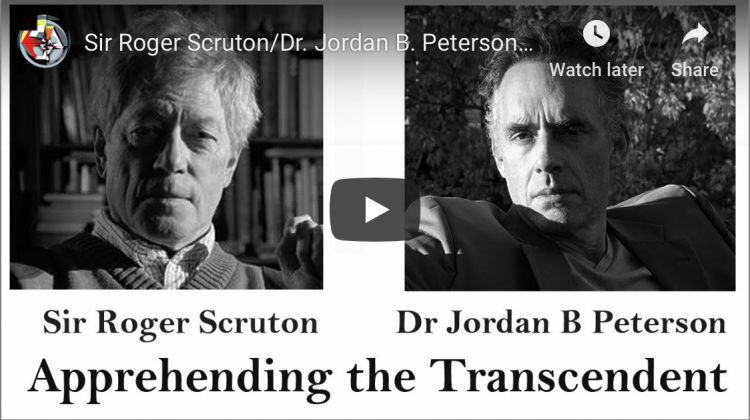 If you subscribe to this blog by entering your email in the box below this article, you'll receive some more recommended reading for this week, including:
The Enduring Legacy of Madeleine L'Engle
Divine Providence in Babette's Feast
The Pilgrimage of Malcolm Muggeridge
The Applicability of Story
And more.
Just sign up below and you'll receive a bi-weekly email with inspiring resources that I hope will help all of us visualize and bring about the creation of a new Christian Culture. I will also share reading lists and other exclusive gifts. I hope you'll join up below.