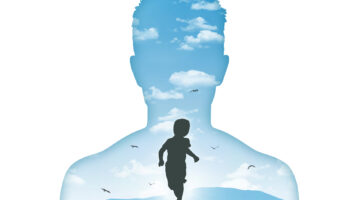 No doubt most of us are well aware of the recent tragedies that have occurred over the past several weeks. Only days ago, those of us who peeked at the news had to come to grips with the tragedy that unfolded at an elementary school in Texas.  The idea that such young innocents could suffer such a fate seems unfathomable. Furthermore, the idea that another human being could inflict such pain on young innocents is incomprehensible.  There are few places more pure and innocent than an elementary school.
Many of us, when becoming aware of such painful events, may ask how far we should go in processing them. As the days have passed, more and more details emerge that make such tragedies more difficult to bear. Images of the deceased become shared and the anguish of grief-stricken families who will never be the same, are also seen. Often, with good intentions and a sense of solidarity, we will follow the news in detail and allow our minds to go to places it doesn't need to go.
So, just how much should we immerse ourselves in the details of these tragedies? We need to be careful that we do not saturate ourselves with too much information. We become aware of what happened, we know the numbers, we see some faces of those affected, and then we would do well to be careful how much more we watch the news. We then pivot to praying for the families affected. We bring the tragedy into our prayer life.  For many, if we continue to ponder the details of the tragedy, specifically how it all unfolded (and even view videos of the tragedy unfolding), we can easily traumatize ourselves.  We want to be informed and to care, however we only immerse in the details as necessary. The message here is to exercise caution in just how much we read, watch, and learn. So, the goal is to not immerse ourselves in the details to the point of becoming traumatized, but also at the same time, to avoid becoming numb to such events. It is indeed a balance.
Tragedies such as the school shooting in Texas, can trigger our own unresolved grief. We need to be careful that we do not grieve as though we were there and directly affected. If we find ourselves having a hard time refraining from immersing ourselves too much in the details and over-identifying with the victims, we may want to explore whether there are certain elements of the tragedy that are resonating with us. It could be an element such as the loss of innocence, something happening that should not have happened, loss of safety, and the reality that life will never be the same again for those who were present and so closely affected. If we have any unresolved grief in those aspects, then it can be easily triggered by such tragedies. If this is true for us, then we can use this awareness to separate the past from the present and grieve both simultaneously. We grieve for ourselves (what we never got the chance to grieve for earlier in our life) and also for the families and children affected more recently. Once we separate the past from the present, our grief feels more manageable, more productive, and will work itself towards resolution.
Sadly, these tragedies are no longer a novelty in the world. Even in watching the news it is apparent there is a desensitization that has set in among the reporting of these tragedies. People talking about these events in the same way they would be reporting the outcome of a baseball game or the weather. We may even encounter one another and exchange greetings and converse, without even acknowledging such a tragedy, as though we have become accustomed to such events. However, it should not be so among us. We feel it to our core, we grieve, and we bring it to prayer. We acknowledge it, but do not dwell on it for too long. We also engage in the process of coming to terms with the reality that we live in a world where such events occur.
For me personally, I fell back on the words of our Lord at the last supper for comfort. Jesus never said life in this world would be pretty or smooth. In fact, quite the opposite. He knew the disciples would see difficult events in the days and years ahead.  He prepared them and left them with the words, "These words I have spoken to you, that in Me you may have peace. In the world you will have tribulation. But be good cheer, for I have overcome the world".
These recent tragedies do not change Christ's words. This world can convulse and turn on itself, yet it will only be for a time. God acts as the bookends of life in this world. He is the alpha and the omega, the beginning and the end. In between, is a world where our free-will operates and causes much grief- and joy (yes, joy still exists). However, the time will come when all will be concluded and as Christ promised us, "the former things will pass away". We fix our gaze not on this world, but on the next. In other words, the time will come when these tragedies will no longer occur and the memory of these events in those who were affected will be of no significance.
In the meantime, let us all do our part in being a presence of light and joy in this world, which seems to be in such great need of it.