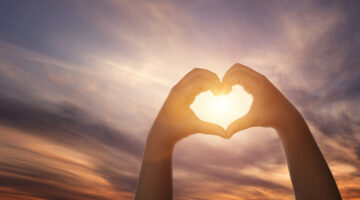 If there is one resilient and God given aspect of us that has remained intact throughout history and time, it is our innate desire to love and be loved. At our core we want to belong. We want to be loved and needed. Safety has also always been important for us. We like to feel safe. No matter how ugly or disturbing the world becomes, no matter who we are, this innate yearning for love and safety holds true. Perhaps the real tragedy is when this innate urge and desire becomes buried under layers of hurt, alienation, anger, and fear. When this occurs, the one who just wanted to be loved like everyone else, can become the stereotypical difficult person. We then suffer hurt, stress, and alienation from our encounters with them. In the end, we lose the perspective that this difficult person is just someone who wanted to love and be loved, but sadly fell victim to a fallen world. Somewhere in their life, something went terribly awry. There is always a story to every human soul.
Oftentimes, our most painful experiences come from times when we sought to love and be loved. Nearly always, the most difficult people were not always difficult. In any given instance, we can examine a life and follow the timeline of their life and trace it back to a time when they were not as they are now. When their trajectory became tragically altered, their new priority became one of distance, protection, and a self-centered preoccupation to look out for themselves. We can call it for what we see it on the surface; pride, narcissism, and ego. However, in the end, all those traits are aimed at self-preservation and protection. Sometime and somewhere a great hurt or violation occurred in their life, often in a relationship of trust, which crippled their ability to love and to receive love normally. Perhaps, if we became more mindful of this, forgiveness might just be a little bit easier.
It does not take too much life before our own love becomes a source of vulnerability for us and we begin to associate our love and the love of others with fear and hurt. It just becomes too painful to love as we should and much too risky. It does not take too much time in this fallen world to create the dynamic where we cannot love without be plagued by the fear of it somehow going awry or leaving us. We then try ever so hard to try and protect ourselves by loving just a little bit less and increasingly keeping the score. Before we know it, our life becomes filled with relationships that have been paralyzed by the existence of a vast emotional "no-man's land" that exists between us and others. A cold space where time stands still and we prevent our love from crossing. It is a barren space that is born out of fear and hurt.
This is the great conundrum. Our yearning to love and be loved is resilient and persistent, yet sadly our nature is fallen, and we are prone to behaviors and reactions that can hinder the ability of others and ourselves to love and be loved. Is this not the source of most of our interpersonal struggles? Indeed, so we become confused. We try to make sense of others and all of our hurts and interpersonal pains, but never really identify what is occurring. Worse yet, we tell ourselves a protective story sometimes, that we do not really need other people's love. However, this is a farce, and no matter how much we deny it, we yearn to be loved and to love. How many people when having been hurt by others have told themselves this story, only then to invest in relationships with animals or dogs? People become unsafe, too difficult, so we channel our love towards other aspects of God's creation. In the end, we simply found a safer source for love.
So, what can we do? Perhaps in being more mindful of this and viewing others through this lens of understanding, we can create a new priority for ourselves. Perhaps, one of our goals can be to never knowingly inflict a wound or stress on another human being. If we do inflict a wound, we immediately bandage it through apologies and accountability so that our injurious behavior does not leave a mark on their soul. In essence, we can become a gentle soul. If only we grasped the magnitude of our misbehavior towards others (even the small incidents), we would likely be more careful. Each time we behave in a confusing or hurtful way to another, it creates a ripple effect in which their reactions to others becomes affected and their view of humanity becomes just a bit more jaded. One of our callings is to help others to be loved and to make it safe for them to love us and others. Should any of this surprise us? After all, God is love and we are made in the image of God.
The Nativity season is now upon us. Each of us being nudged towards love and reconciliation. Let's start by applying these truths just discussed towards all of our relationships and bring the Nativity light to the barren spaces that may exist between us and another.