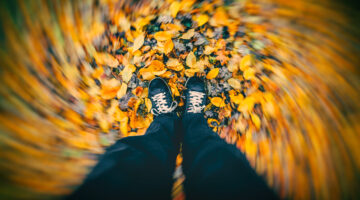 In this world there seems to be so many forces at work. These forces seem to push and pull at us. It can be difficult to find our footing so to speak. We all lose our balance sometimes, but hopefully we gain our composure and rebalance ourselves in a short time. Finding balance in this world can be elusive. Yet balance is critical for the Orthodox spiritual life. The Orthodox phronema or mindset is steeped in balance.
Even now as we navigate ourselves out of the pandemic, one can sense subtle currents acting on us, perhaps nudging us in certain directions. To some the pandemic is over and to others it is very much alive due to variants and potential new "waves". Certainly, we hope we stay on this trajectory that we have been on for the past few months and continue to put the pandemic behind us. We do not know what the fall season holds for us but there is little doubt we will need to stay balanced. No doubt there will be increased talk on the news of variants and new waves, but by the grace of God we have been blessed with effective vaccines and many show forms of immunity due to previous exposure.  This balance that we speak of, will not only be needed in the coming months, but it is needed every day of our lives.  We will be pushed, pulled, and acted upon, but we must maintain our balance.
What is this balance that we speak of and what exactly does it look like? The balance that we speak of, is what enables us to maintain inner peace and an orderly inner world. We need to perceive losing our balance as a temptation. When we lose our balance, we tend to fall into extremes. These extremes are in the forms of emotions that we feel, practices, reactions, and also views or opinions we adopt. To maintain balance means to not be quick to react. It means to preserve our inner peace. It means to be patient and use critical thinking before we come to a conclusion or react.  It means to hear and see the forces on the right, left, the top, and the bottom; listening to them, but not being carried away by them. It means retaining the information which is helpful, accurate, and helpful, and letting go of that which is fear-based, pride-based, or serves some other agenda.  It means to utilize the skill and gift of discernment. It means asking such questions as these: "Which is the most helpful?", "Which is healthy?", "Which is based on facts and not emotions or politics?", and of course most importantly, "Which is of humility and well pleasing to God?". It means to know what we don't know and to be okay with it.  Truly, humility keeps us balanced.  Indeed, the soul that is balanced marches to the beat of a different drummer, it listens only to that of the Holy Spirit.
So often, the presence of pride and fear are also what is behind us losing our balance. Pride because we don't know what we don't know; fear because we don't like to not be in control. When we feel out of control we tend to over-function and try to over-control areas of our lives that we have no control over. The great irony, is that when we do this, it makes us feel more out of control. We then lose our balance. We often put so much pressure on ourselves to have all the answers, to be right, to know, and to be in control.  The conviction that we have to know all the answers, leads us down the path of pride; whereas, being at peace with what we do not know, leads us down the path of humility. Truly humility has a steadying effect on us.
We also have to be aware of how our past experiences may affect our balance. When we are reacting to the past in the present, we will lose our balance. For many, the pandemic was a major trigger that re-activated past traumas. The main trigger being the universal threat and powerlessness that the pandemic imposed on us all.  Some of us lost ourselves due to regressing to previous ways of coping with stress and fear; each manifesting our own personal response to fear and not being in control. If this applies to us, perhaps we can use this awareness to realize we may have more work to do in healing from a past experience. Thankfully, most of us have found ourselves back to our normal selves as the acute crises has passed.  As we move forward in our post-pandemic life, let us make sure we know what it is exactly that we are responding to each and every moment.